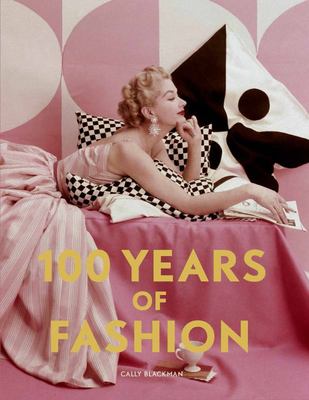 $29.99
AUD
Category: Fashion & Style | Series: Pocket Editions Ser.
This book documents the most exciting and diverse period in fashion: from 1900 on, when women's lives and manner of dress changed dramatically. From home dressmaking to couture, from rationing to "The New Look," from the birth of the teenager to mass manufacture, this selection of over 400 photographs a nd illustrations tells the fascinating story of a fashion revolution. 100 Years of Fashion will appeal to everyone with an interest in fashion.   ...Show more
$19.99
AUD
Category: Religion & Philosophy | Series: 200 Words Ser.
If you have ever felt at a disadvantage when joining in a conversation on a subject that you aren't confident about, this new series is for you. Each book features definitions of two hundred words frequently used to describe and discuss a smart subject. Philosophy can be baffling, as well as fascinating , to the best of us. Let Anja Steinbauer guide you through doubt, dialectic, Dao, and much more. ...Show more
$29.99
AUD
Category: Jokes & Humour
From the bestselling author of Strayapedia comes the definitive dictionary of the year the world went to sh*t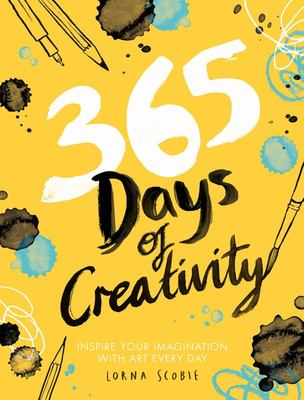 $22.99
AUD
Category: Art
365 Days of Creativity is a thoughtful and inspiring book designed to help you carve out moments of self-expression and unlock your creative potential. Lorna Scobie shows you how to experiment, explore and let go of your artistic inhibitions, encouraging you to look for creative inspiration wherever you go.   Featuring creative daily exercises and goal-setting as well as plenty of supportive prompts and tips, this fun and inspiring book will stir your imagination to put a little creativity into every day. ...Show more
$29.95
AUD
Category: Self-Help & Personal Development | Reading Level: General Adult
Simple ideas, lasting love. Between busy schedules and long days, expressing love can fall by the wayside. We forget to compliment, to give gifts "just because," to linger in an embrace. The things that say "I love you" seem to either not get said or not get through. This is an audio book about saying it -- and hearing it -- clearly. No gimmicks. No psychoanalyzing. Just learing to express love in your spouse's language. With over 10 million copies sold, The 5 Love Languages(R) has transformed countless relationships. Its ideas are simple and conveyed with clarity and humor, making this audio book as practical as it is personable. You'll be inspired by real-life stories and encouraged by its commonsense approach. Listening to this audio feels like taking a walk with a wise friend. Applying it will forever change your relationship -- starting today. Includes The 5 Love Languages Personal Profile ...Show more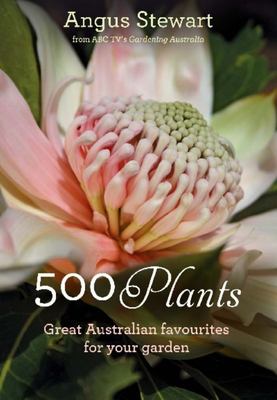 $35.00
AUD
Category: Gardening & Nature
Out of the thousands of Australian plants worthy of garden space, here are the top 500, as edited and selected by Angus Stewart. These are the tried and tested, the popular cultivars, the ones that won't turn up their heels and die on you - and are available commercially. Over the last few decades, the native plants that had been looked on by generations of Australian gardeners as inferior and drab are now being viewed in a different light. Many gardeners now see the opportunity to introduce a sense of place to their landscape to link it with the indigenous landscape. Improved cultivars, a better palette of plants to use in garden design, and a new-found pride in the classic shapes, forms and textures of many of the wild species of Banksias, Grevilleas, Gum Trees and Wattles have opened the eyes of many gardeners. Fully illustrated throughout and filled with handy top 10 purpose-driven lists, 500 Plants collects Angus's favourites in his journey through the world of Australian plants. Some are relatively new cultivars, others are old favourite wild species; there is something in this book for every Australian climate and major soil type. ...Show more
$49.99
AUD
$55.00
(9% off)
Category: Politics
When Malcolm Turnbull took over the nation's top job there was a sense of excitement in Australia. Sky-high opinion polls followed as the political outsider with a successful business, legal and media career took charge. The infighting that had dogged politics for the best part of a decade looked to be over. But a right-wing insurgency brutally cut down Turnbull's time in office after three years, leaving many Australians asking, 'Why?' Exceptionally candid and compelling, A Bigger Picture is the definitive narrative of Malcolm Turnbull's prime ministership. He describes how he legalised same-sex marriage, established Snowy Hydro 2.0, stood up to Donald Trump, and many more achievements – remarkable in their pace and significance, and delivered in the teeth of so much opposition. But it's far more than just politics. Turnbull's life has been filled with colourful characters and controversies, success and failure. From his early years in Sydney, growing up with a single father, to defending 'Spycatcher' Peter Wright against the UK government; the years representing Kerry Packer, leading the Republican Movement and making millions in business; and finally toppling Tony Abbott to become prime minister of Australia. For the first time he tells it all – in his own words. With revelatory insights on the workings of Canberra and the contentious events of Turnbull's life, A Bigger Picture explores the strengths and vulnerabilities of one of Australia's best-known and most dynamic business and political leaders. Lyrically written in highly readable and entertaining prose, this is a genuine page-turner that's not just for political junkies.     ...Show more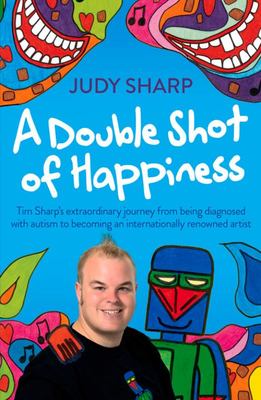 $32.99
AUD
Category: Biography & Memoir
Tim Sharp and his magnificent creation, Laser Beak Man, are now major names in the world of international art. But the journey to this point has been an extraordinary one. When Judy Sharp took her three-year-old son Tim to a paediatric specialist, he was diagnosed with autism so severe that she was told he would never be able to talk or learn to live in a normal household, and that he was incapable of love, even towards his own mother. The advice at the time was that he would be better off in an institution.Just over twenty years later, Tim's joyful artworks and drawings involving his superhero, Laser Beak Man, have been exhibited around the world. From the Powerhouse in Brisbane to the Museum of Contemporary Art in Sydney to the Museum of Modern Art in New York, some of the world's greatest galleries have showcased Tim and his amazing career. Laser Beak Man's appeal is so widespread it's gone on to inspire, among other things, an eight-part animated children's TV series and a Broadway play in New York.A Double Shot of Happiness (from the title of one of Tim's favourite artworks) is Judy's beautiful and heartfelt account of Tim's odyssey from that terrible diagnosis to his emergence as an acclaimed artist and a fulfilled, loving and loved young man. It's a story that has involved many hurdles, moments of despair and incredible hard work from Tim, Judy, his brother Sam and all those who have helped them, but that is ultimately moving, inspiring and triumphant. ...Show more
$39.99
AUD
Category: Science & Environment
See the world. Then make it better. 'I am 93. I've had an extraordinary life. It's only now that I appreciate how extraordinary. As a young man, I felt I was out there in the wild, experiencing the untouched natural world - but it was an illusion. The tragedy of our time has been happening all around us , barely noticeable from day to day - the loss of our planet's wild places, its biodiversity. I have been witness to this decline. A Life on Our Planet is my witness statement, and my vision for the future. It is the story of how we came to make this, our greatest mistake - and how, if we act now, we can yet put it right. We have one final chance to create the perfect home for ourselves and restore the wonderful world we inherited.' All we need is the will do so.     ...Show more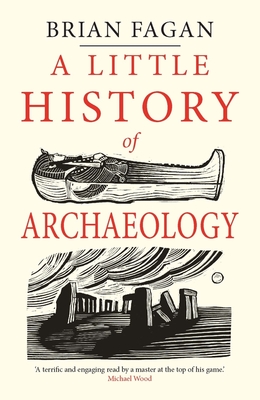 $20.95
AUD
Category: History | Series: Little Histories Ser.
The thrilling history of archaeological adventure, with tales of danger, debate, audacious explorers, and astonishing discoveries around the globe What is archaeology? The word may bring to mind images of golden pharaohs and lost civilizations or Neanderthal skulls and Ice Age cave art. Archaeology is all of these, but also far more: the only science to encompass the entire span of human history - more than three million years This Little History tells the riveting stories of some of the great archaeologists and their amazing discoveries around the globe: ancient Egyptian tombs, Mayan ruins, the first colonial settlements at Jamestown, mysterious Stonehenge, the incredibly preserved Pompeii, and many, many more. In 40 brief, exciting chapters, the book recounts archaeology's development from its 18th-century origins to its 21st-century technological advances, including remote sensing capabilities and satellite imagery techniques that have revolutionized the field. Shining light on the most intriguing events in the history of the field, this absolutely up-to-date book illuminates archaeology's controversies, discoveries, heroes and scoundrels, global sites, and newest methods for curious listeners of every age. ...Show more
$59.99
AUD
$65.00
(7% off)
Category: Biography & Memoir | Reading Level: Easy
In the stirring, highly anticipated first volume of his presidential memoirs, Barack Obama tells the story of his improbable odyssey from young man searching for his identity to leader of the free world, describing in strikingly personal detail both his political education and the landmark moments of th e first term of his historic presidency - a time of dramatic transformation and turmoil.  ...Show more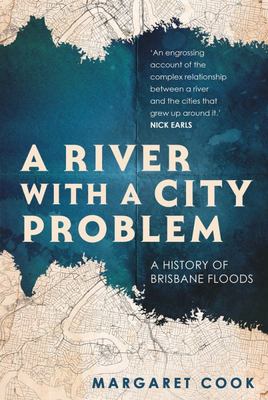 $32.95
AUD
Category: History
When floods devastated South East Queensland in 2011, who was to blame? Despite the inherent risk of living on a floodplain, most residents had pinned their hopes on Wivenhoe Dam to protect them, and when it failed to do so, dam operators were blamed for the scale of the catastrophic events that followe d. A River with a City Problemis a compelling history of floods in the Brisbane River catchment, especially those in 1893, 1974 and 2011. Extensively researched, it highlights the force of nature, the vagaries of politics and the power of community. With many river cities facing urban development challenges, Cook makes a convincing argument for what must change to prevent further tragedy. ...Show more