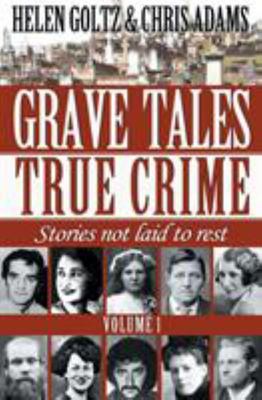 $29.95
AUD
Category: True Crime
In cemeteries throughout Australia, victims and their perpetrators rest in the same earth. But Grave Tales: True Crime reveals more than the headstone can ever convey by tracing the tumultuous journeys that lead to these final resting places.
$19.99
AUD
Category: True Crime
Christopher Berry-Dee is back. In Talking With Serial Killers: World's Most Evil, the bestselling author delves deeper still into the gloomy underworld of killers and their crimes.
$34.99
AUD
Category: True Crime
On the scorching February day in 2009 that became known as Black Saturday, a man lit two fires in Victoria's Latrobe Valley, then sat on the roof of his house to watch the inferno. In the Valley, where the rates of crime were the highest in the state, more than thirty people were known to police as fir ebugs. But the detectives soon found themselves on the trail of a man they didn't know. The Arsonist takes readers on the hunt for this man, and inside the strange puzzle of his mind. It is also the story of fire in this country, and of a community that owed its existence to that very element. The command of fire has defined and sustained us as a species - understanding its abuse will define our future. A powerful real-life thriller written with Hooper's trademark lyric detail and nuance, The Arsonistis a reminder that in an age of fire, all of us are gatekeepers. ...Show more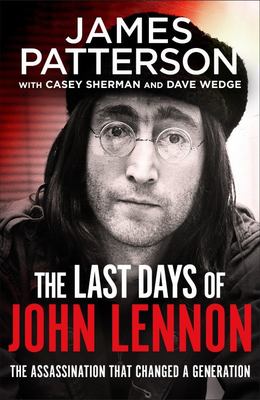 $32.99
AUD
Category: True Crime | Reading Level: near fine
John Lennon achieved with the Beatles a level of superstardom that defied classification. "We were the best bloody band there was," he said. "There was nobody to touch us."   In the summer of 1980, Lennon signs with a label and hires a top producer to recruit the best session musicians, ready to record new music for the first time in years. They are awestruck when Lennon dashes off "(Just Like) Starting Over." Lennon is back in peak form, with his best songwriting since "Imagine."   The Last Days of John Lennon is the amazing story of John Lennon's life and career, from his earliest days and first songs up to his last seconds. It tells the story of the most profound rock-and-roll genius of all time-and of Mark David Chapman, the consummate Nowhere Man who took him from us. Enriched by exclusive interviews with Lennon's friends and associates, including Paul McCartney, the book is a true-crime drama about two men who changed history. One whose indelible songs still enrich our lives today-and the other who ended the beautiful music with five pulls of a trigger.   ...Show more
Items per page:
1 - 4 of 4