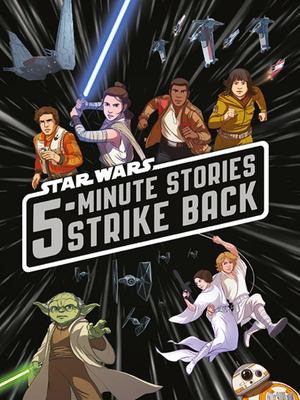 $24.99
AUD
Category: Junior Fiction/Lower Primary | Series: Star Wars Ser.
Blast off into hyperspace with an all-new collection of twelve action-packed retellings that span the entire Star Wars saga - including two tales from Star Wars: The Last Jedi. Each of these exciting stories can be read in just five minutes - perfect for galactic adventures at lightspeed!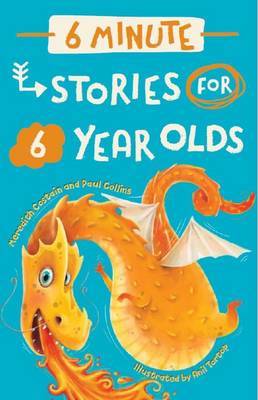 $14.99
AUD
Category: Junior Fiction/Lower Primary
An ice-cream-eating dinosaur, a big, bad smell, a lifesaving dog, zombies playing soccer, a ghost in the garden, pets who get lost and found again, trouble with losing a tooth, seven helpful robots, a knight-slaying dragon, and much, much more in this collection of six-minute stories.
$16.99
AUD
Category: Junior Fiction/Lower Primary | Series: The Land of Stories | Reading Level: Children's - Grade 4-6, Age 9-11
Conner Bailey thinks his fairy-tale adventures are behind him - until he discovers a mysterious clue left by the famous Brothers Grimm. With help from his classmate Bree and the outlandish Mother Goose, Conner sets off on a mission across Europe to crack a two-hundred-year-old code. Meanwhile, Alex Bai ley is training to become the next Fairy Godmother . . . but her attempts at granting wishes never go as planned. Will she ever be truly ready to lead the Fairy Council? When all signs point to disaster for the Land of Stories, Conner and Alex must join forces with their friends and enemies to save the day. But nothing can prepare them for the coming battle . . . or for the secret that will change the twins' lives forever. The third book in the bestselling Land of Stories series puts the twins to the test as they must bring two worlds together! ...Show more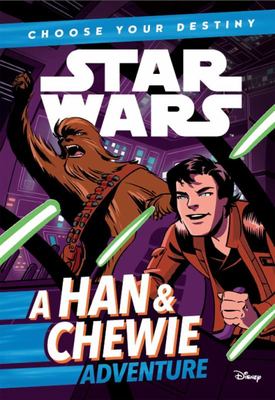 $12.99
AUD
Category: Junior Fiction/Lower Primary | Series: Star Wars: Choose Your Destiny
Jump inside the Millennium Falcon and help Han and Chewie as they journey across the galaxy on a simple smuggling job. But nothing is ever simple with Han Solo, and when things go wrong, Han pretends to be Jabba the Hutt to save himself, Chewie and the Millennium Falcon. And that's when things go from b ad to worse! With more than twenty possible outcomes, readers will have to think like a true smuggler to keep Han and Chewie safe from Imperial TIE fighters, Mandalorian mercenaries and so much more! With so many different story paths, the adventures never end!  ...Show more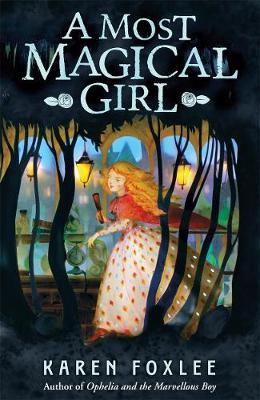 $19.99
AUD
Category: Junior Fiction/Lower Primary | Reading Level: Children's - Grade 4-6, Age 9-11
From the author of Ophelia and the Marvelous Boy comes the story of a friendship between two girls set in Victorian England, with magical machines, wizards, witches, a mysterious underworld, and a race against time.   Annabel Grey is primed for a proper life as a young lady in Victorian England. But w hen her mother suddenly disappears, she's put in the care of two eccentric aunts who thrust her into a decidedly un-ladylike life, full of potions and flying broomsticks and wizards who eat nothing but crackers. Magic, indeed Who ever heard of such a thing?   Before Annabel can assess the most ladylike way to respond to her current predicament, she is swept up in an urgent quest. Annabel is pitted against another young witch, Kitty, to rescue the sacred Moreover Wand from the dangerous underworld that exists beneath London. The two girls outsmart trolls, find passage through a wall of faerie bones, and narrowly escape a dragon, but it doesn't take long for Annabel to see that the most dangerous part of her journey is her decision to trust this wild, magical girl.   Sparkling with Karen Foxlee's enchanting writing, this is a bewitching tale of one important wand and two most magical girls.   " Foxlee's] heroines have grit and heart, and they are willing to get dirty. And they do. Foxlee's nicely wry tone and moments of incongruous humor break up the tension, while Annabel's race against time in a harrowing journey deep under London keeps the pages turning. Deliciously complex and convincingly detailed."--Kirkus Reviews, Starred Review   "Kids who enjoyed Foxlee's Ophelia and the Marvelous Boy and fans of Hardinge's Cuckoo Song will find similar otherworldly appeal in this enthralling adventure."--The Bulletin, Starred review   "Memorable for its vivid imagery and stylish, thoughtful prose."--Horn Book Magazine ...Show more
$9.99
AUD
Category: Junior Fiction/Lower Primary | Series: Diary of a Minecraft Zombie
This series gives insight into the life of a 12-year-old Minecraft Zombie. Zack Zombie has to deal with the usual angst that comes from being a pre-teen zombie attending Minecraft Middle School. With the help of his human friend Steve, Zack learns valuable life lessons that help him deal with the challe nges of zombie life. ...Show more
$17.99
AUD
Category: Junior Fiction/Lower Primary | Series: Dog Man
He was the best of dogs... He was the worst of dogs... It was the age of invention... It was the season of surprise... It was the eve of supa sadness... It was the dawn of hope... Dog Man, the newest hero from the creator of Captain Underpants, hasn't always been a paws-itive addition to the police forc e. While he can muzzle miscreants, he tends to leave a slick of slobber in his wake! This time, Petey the cat's dragged in a tiny bit of trouble -- a double in the form of a super-cute kitten. Dog Man will have to work twice as hard to bust these furballs and remain top dog! ...Show more
$19.99
AUD
Category: Junior Fiction/Lower Primary | Series: Once | Reading Level: 11+
After the Nazis took my parents I was scaredAfter they killed my best friend I was angryAfter they ruined my thirteenth birthday I was determinedTo get to the forest To join forces with Gabriek and Yuli To be a familyTo defeat the Nazis after all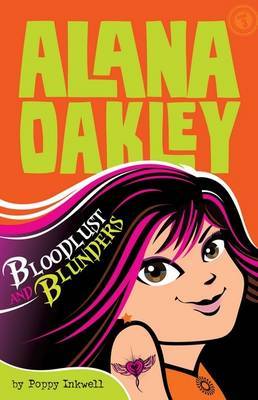 $14.99
AUD
Category: Junior Fiction/Lower Primary
Alana Oakley suspects her new neighbours are vampires. All the signs are there: they are deathly pale, too good at everything, and laugh derisively at vampire-lore with a knowing mwah-ha-ha. Khalilah, Maddie and Sofia hope Alana is right - everything they've read about vampires sounds so very cool and t he new neighbours are so very hot...Despite her friends' warped sensibilities, Alana is determined to reveal the neighbours' bloody secret. If only her mum would stay out of trouble, Alana would have this mystery in the bag, but Emma is tangled up with Katriona and Ling Ling's mission to Never Grow Old, avoid Chinatown's resident loan shark, Fok Wee Mung, and meet Kylie Minogue. Hard to know what Alana is dreading more this year: the kiss of immortality from a vampire or her mother throwing her a birthday party, , but don't bother asking the woman in Alana's living room - she's already dead... ...Show more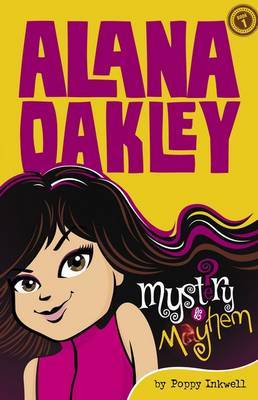 $14.99
AUD
Category: Junior Fiction/Lower Primary
Alana Oakley is 12 going on 24. She has to be when her impulsive, accident-prone mother, Emma, attracts so much chaos. Alana's dad's passing three years ago has forced Alana to become the grown-up of the family, spinning the mother-daughter relationship on its head. Mystery and Mayhem starts with Alana' s first year in high school at the progressive, experimental Gibson High. Year 7 is packed with the usual excitement and perils. But when Alana's superstitious friend, Sofia, loses her magic eight-ball charm, life begins to take a mysterious detour. Alana's sleuthing career takes off, but not without first having to overcome the over-exuberant Nurse Cathy, the military-inspired Coach Kusmuk and her impetuous mother who has now taken up Internet-dating! The biggest mystery of all is whether Alana's birthday wish will come true: Will this year be different or will it go horribly, spectacularly wrong, as usual? Better call the fire department ...just in case. ...Show more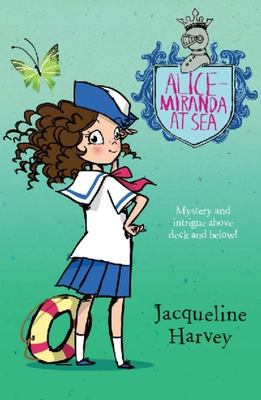 $16.99
AUD
Category: Junior Fiction/Lower Primary | Series: Alice-Miranda | Reading Level: 10-13
Mystery and intrigue above deck and below!Alice-Miranda is set for a luxurious cruise aboard the royal yacht Octavia, where Aunty Gee is hosting the wedding of Aunt Charlotte and Lawrence Ridley. Even Ambrosia Headlington-Bear has come along, much to her daughter Jacinta's surprise. Wild weather and rum ours of a jewel thief throw the travellers into turmoil, but something else is giving Alice-Miranda one of her strange feelings. Why does the ship's doctor look so familiar? And who is the shy blond boy hiding in one of the suites? When Alice-Miranda seeks help from an unexpected source, will they manage to set things to rights in time for the celebrations? ...Show more
$16.99
AUD
Category: Junior Fiction/Lower Primary | Series: Alice-Miranda
Mystery and intrigue above deck and below!Alice-Miranda is set for a luxurious cruise aboard the royal yacht Octavia, where Aunty Gee is hosting the wedding of Aunt Charlotte and Lawrence Ridley. Even Ambrosia Headlington-Bear has come along, much to her daughter Jacinta's surprise. Wild weather and rum ours of a jewel thief throw the travellers into turmoil, but something else is giving Alice-Miranda one of her strange feelings. Why does the ship's doctor look so familiar? And who is the shy blond boy hiding in one of the suites? When Alice-Miranda seeks help from an unexpected source, will they manage to set things to rights in time for the celebrations? ...Show more