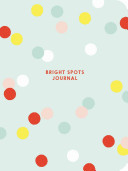 $17.99
AUD
Category: Reading & Writing
The best part of the day is always worth remembering. This cheerful journal provides a place for readers to record and reflect on all the little things—catching the sunset, running into a friend on the street, finishing a project—that make up the bright spots in their days!
$29.99
AUD
Category: Reading & Writing
In colour, and packed with fascinating features on language, Collins Australian Compact Dictionary is the ideal handy reference for people who love language. With extended word histories, surprising folk etymologies, notes on words borrowed from other languages, and a fantastic supplement, this thoughtf ully designed dictionary is large enough to include all the words and definitions you need, but small enough to hold in one hand. With a clear colour design and easy-to-use layout, browsing is easier than ever. All in all the perfect book for crossword solvers, word-game enthusiasts, and anyone with a passion for English. ...Show more
$10.99
AUD
Category: Reading & Writing | Series: Collins Gem Ser.
This new edition is an indispensable guide to the English language. Part of the Collins Gem range - the world's best-selling mini dictionaries - it provides dictionary definitions and thesaurus synonyms on the same page for incomparable quick and easy reference. This book provides the most up-to-date wo rds, clear definitions and accessible same-page dictionary and thesaurus texts - all in the handy and portable Gem format. In addition to the wide range of definitions and synonyms, it has a handy and practical supplement on punctuation and spelling rules. With its clear layout and matching dictionary and thesaurus entries on the same page, you can be confident to find all the latest words you need - and fast! ...Show more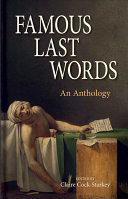 $19.99
AUD
Category: Reading & Writing
Who said 'I should have drunk more champagne'? Did Nelson really utter 'Kiss me Hardy' from his deathbed? Which statesman was, at the end, 'bored with it all'? Which king begged, 'Let not poor Nelly starve ...' An extraordinary number of deathbed sayings have been recorded over the years, some proving i rresistible to embellishment, others displaying wry humour, still more showing remarkable lucidity in the final hours of life. The last words of politicians, kings, queens, actors, philosophers, scientists and writers are sometimes profound, sometimes prescient, often strange, funny and usually poignant. They can reveal the essence of an extraordinary life or tell us something about a celebrated person's final hours. In our ultimate moments, it seems, we are not averse to cracking a joke, losing our temper or begging for help from those we are leaving behind. The most interesting, controversial and insightful of these exit lines are collected here, from deathbed desperation to the fondest of farewells. ...Show more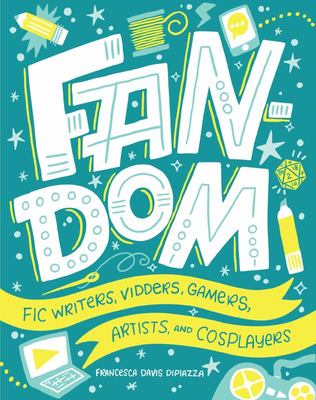 $36.99
AUD
Category: Reading & Writing
Have you ever finished a book or TV series and wished for more? Created stories, art, or videos based on a game? Dressed up as your favorite character? If so, you've entered fandom. Fan writers expand and mix up stories, like sending the Star Trek crew to Hogwarts. Cosplayers sew Star Wars and Sailor Mo on costumes, and fan filmmakers make music video tributes. Fans also enrich invented worlds with greater diversity, creating female and multiracial avatars for games peopled only with white male characters. Tour fandom's history and meet fan writers, video-makers, artists, costumers, and gamers who celebrate the things they love and shape fan communities online and in real life. ...Show more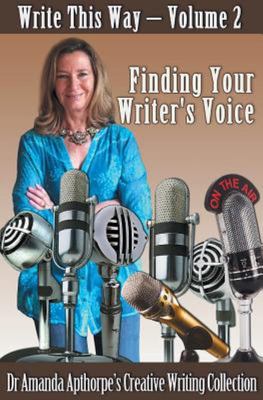 $22.50
AUD
Category: Reading & Writing
You have a story you want to tell and have even organised the time to do it. As you begin, your pen or fingers on the keyboard falter, like a little cough to clear your voice, and there's a nagging doubt that plagues you: Who am I to tell this story? What have I got to say? In this second volume of the Write This Way series - Finding Your Writer's Voice, Dr Amanda Apthorpe guides readers to find their authentic, dynamic voice using the successful techniques she has shared with hundreds of her writing students.This easy to follow guide, with plenty of interactive exercises, is the second step in the Write This Way journey.Subject matter tackled in Volume 2 includes: finding the writer's individual voice; identifying point of difference; tone and mood; shifting perspective; spontaneous writing; and, being open to possibilities. Next in the Write This Way series: 'Write Captivating Characters: Th e Art of Surprise'. ...Show more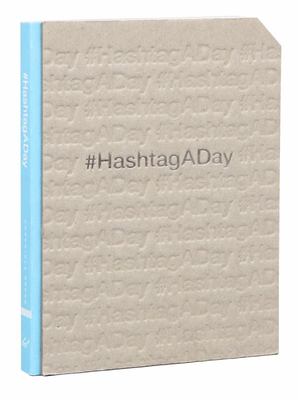 $14.99
AUD
Category: Reading & Writing
Built for the micro-blogging-minded writer and with space for 365 entries, this journal is the perfect way to "tag" a year of memories IRL (in real life).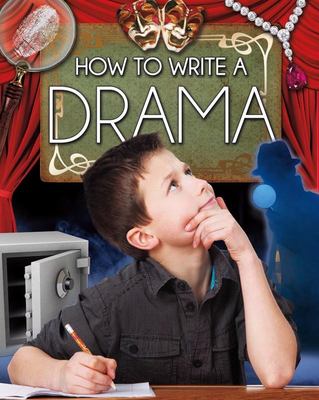 $14.95
AUD
Category: Reading & Writing | Series: Text Styles Ser.
A drama is a story that is experienced by an audience as a performance. In this engaging title, readers will explore acts, dialogue, stage direction, and other elements that define this genre. Mentor texts and writing prompts guide readers as they compose their own show-stopping dramas.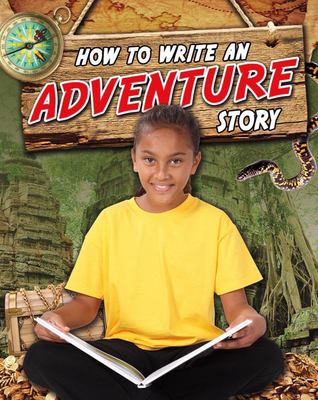 $14.95
AUD
Category: Reading & Writing | Series: Text Styles Ser.
Adventure stories are exciting stories that take readers on a journey out of the ordinary and into the dangerous unknown. This action-packed book introduces young writers to the elements of an adventure story and provides fun ideas for writing a daring tale of one's own!
$27.99
AUD
Category: Reading & Writing
Did you know that English words come from all over the world and that their meanings have changed along their journey? Our word 'zero' comes from the Arabic word for empty space. 'Companion' is from the Latin for with bread. With simple descriptions and dazzling, evocative and witty illustrations, this is a fascinating introduction to the rich history and cultural diversity of our language.   ...Show more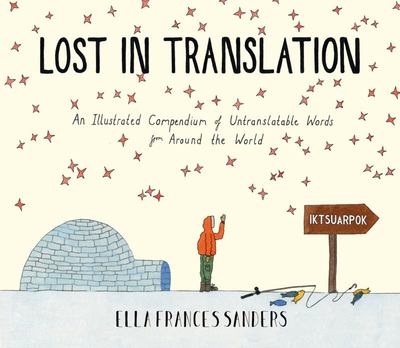 $24.99
AUD
Category: Reading & Writing
Did you know that the Japanese have a word to express the way sunlight filters through the leaves of trees? Or that there's a Swedish word that means a traveller's particular sense of anticipation before a trip? Lost in Translation brings the nuanced beauty of language to life with 50 beautiful ink ill ustrations. The words and definitions range from the lovely, such as goya, the Urdu word to describe the transporting suspension of belief that can occur in good storytelling, to the funny, like the Hawaiian pana po'o, which describes the act of scratching your head to remember something you've forgotten. This is a collection is full of surprises that will make you savour the wonderful, elusive, untranslatable words that make up a language. ...Show more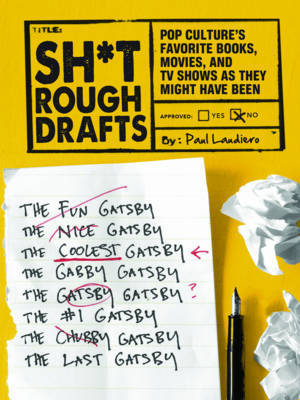 $19.95
AUD
Category: Reading & Writing
Sh*t Rough Drafts collects imagined misguided early drafts of classic books, screenplays, and contemporary literature, creating visions of alternate works that would exist had the authors not come to their senses. What if F. Scott Fitzgerald had gone with the title The Coolest Gatsby? How would The Hung er Games change if Peeta were armed only with blueberry muffins? If the Man of Steel's S stood for Sexyman? MacBeth, Moby Dick, Harry Potter, Sense and Sensibility, The Lord of the Rings, and many more are each presented as if they were the actual typed or handwritten pages by the authors themselves, revealing the funny and frightful works they might have been with a little less capable judgment. ...Show more