$29.99
AUD
Category: Mind, Body, Spirit
Ten years ago, Sarah Prout walked away from an abusive marriage with two suitcases, two kids, and $30,000 in debt. Today she is happily married, running a million-dollar business and helping people around the world achieve the life of their dreams. She credits her success to manifesting and the law of a ttraction - the belief that thinking positive or negative thoughts attracts positive or negative experiences into your life. Prout's message is simple: when you choose to guide your emotions, the Universe will show up and support you to find success, love and happiness. Dear Universe first contains 100 mini-meditations to help readers rise above negative feelings like anger, loneliness or powerlessness. Then they're invited to aim for a love-based word from a second set of 100 meditations that focus on positive emotions like feeling abundant, devoted, inspired or passionate. It's an invitation to call upon the energy of the Universe and manifest your own reality: a combination of practical guidance, soulful exercises and nuggets of wisdom. Sarah believes that anyone can create the life of their wildest dreams and control their destiny, and she shows readers how to begin that journey with simple steps and mini-meditations to manifest a life they love. ...Show more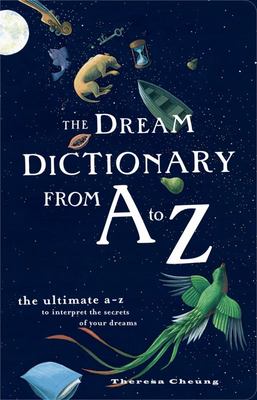 $27.99
AUD
Category: Mind, Body, Spirit
Unlock the secrets of your dreamlife with the most comprehensive A-Z reference book on dream interpretation you'll ever find. Have you ever wondered what your dreams are trying to tell you? Now you can finally find out. Packed with fascinating information, The Dream Dictionary from A to Z is an extensiv e collection of the symbols that appear in your dreams and how to interpret what they mean for you. Dreams are universal, and every culture throughout history has tried to unlock the secrets of the unconscious mind through the interpretation of dreams. Understanding the unique meanings of dream symbols can help in the way you experience your waking everyday lives and even foretell the future. Designed to be kept right near your bed, The Dream Dictionary is organised from A to Z, so you can easily look up instant answers about the people, places, and ideas that you dreamed the night before. You'll also discover the various meanings and interpretations of your dreams. For example, cats in dreams can represent the secretive side of a person's nature, and they can also denote a desire for sex or a warning of hidden dangers. Whatever your dream symbol or experience, you'll find an amazing treasure trove of thousands of interpretations in The Dream Dictionary. ...Show more
$19.95
AUD
Category: Mind, Body, Spirit | Series: Toltec Wisdom Ser. | Reading Level: General Adult
With over 10 years on The New York Times bestseller list, and nearly 7 million copies in print, The Four Agreements continues to top the bestseller lists. In The Four Agreements, don Miguel Ruiz reveals the source of self-limiting beliefs that rob us of joy and create needless suffering. Based on ancie nt Toltec wisdom, The Four Agreements offer a powerful code of conduct that can rapidly transform our lives to a new experience of freedom, true happiness, and love.   ...Show more
$14.99
AUD
Category: Mind, Body, Spirit | Series: A\Little Bit Of Ser.
In the popular "Little Bit of" series: a fresh, accessible introduction to reading palms . . . and learning more about our lives. By studying the hand's shape and lines of the palm, you can divine your own--or someone else's--past, present, and future. Cassandra Eason lays out the basics of this ancie nt practice by discussing the importance of "life lines," "heart lines," and other truths written in our palms. It's a fascinating way to discover more about our own lives and the lives of others. ...Show more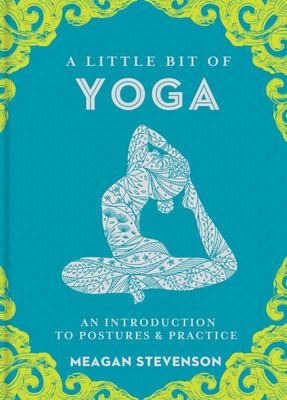 $14.99
AUD
Category: Mind, Body, Spirit | Series: A\Little Bit Of Ser.
In the popular "Little Bit of" series: a fresh, accessible introduction to the postures and practice of yoga. Although it is an age-old practice originating in India, yoga is still embraced by many as a means of enhancing physical, mental, and spiritual health. Not only does it calm and strengthen, bu t yoga can improve flexibility and mental clarity through deep breathing and poses. This accessible introduction presents the history and philosophy of the form, along with basic poses--including Adho Mukha Svanasana/"Downward Facing Dog," Virabhadrasana/"Warrior," and Vrksasana/"Tree"--and advice on incorporating them into a daily exercise program. ...Show more
$14.99
AUD
Category: Mind, Body, Spirit
Discover Buddhism with the world's most revered spiritual leaderThis jewel of a book offers the core teachings on Buddhism applicable in daily life from His Holiness the Dalai Lama. This is a classic timeless collection of advice and teachings about the importance of love and compassion, individual resp onsibility and awareness of the problems in everyday life. Whoever you are, whatever your beliefs, the Dalai Lama?s words have the power to calm and inspire. ...Show more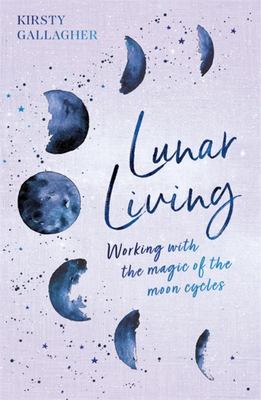 $34.99
AUD
Category: Mind, Body, Spirit
Are there certain days when you feel overly emotional for no apparent reason? Do you have days when you feel exhausted, close to burn out and like you want to hide away from the world? Do you have a niggling feeling that there could be more to life? Lunar Living could be just the answer that you are lo oking for. Coming back into alignment with an ancient cycle and wisdom, a natural rhythm and flow will help you to connect back into your inner truth, purpose, heart and soul. Working with the constantly changing phases of the moon helps you to understand yourself like never before, to realign everything in your own life, to understand when you need to rest and self-care and when you need to shine and make things happen. Living back in tune with this natural flow and taking care of you and your needs, even if that's just twice a month will make the biggest difference to how you feel, act and react the rest of the month. Lunar Living will help you to: - Feel empowered to make big life decisions - Understand yourself better - Tune into your natural cycles - Improve your sleep, mental health and relationships - Live a happier, more intentional life This is the perfect toolkit for understanding the moon and the effects it has on us. Lunar Living helps us to work with the moons phases to understand the ever-changing landscape of our emotions and the inner world of our purpose, goals and dreams and tune into this deeper wisdom to make profound shifts in our lives. If you've ever felt stuck, meaningless, overly emotional for no apparent reason or want to come back into alignment with a natural cycle to help you to move forwards in life and achieve your dreams and goals this is the book for you. By working with the moons different phases and cycles, you can plan for life events, align your goals and make lifestyle changes to positively transform all areas of your life. ...Show more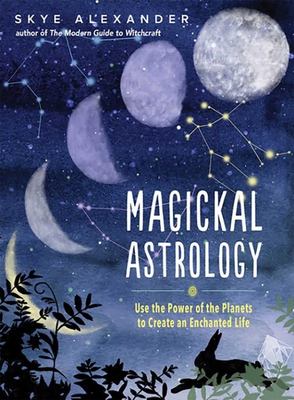 $24.99
AUD
Category: Mind, Body, Spirit
Magickal Astrology shows you how to use cosmic forces to enhance your personal growth and magickal work. In addition to providing a historic overview of astrology's impact on architecture, the body, music, and language, the book includes a thorough explanation of how to assess your birth chart and infor mation on working with planetary cycles, transits, lunar energies, eclipses, and more. Chapters include: * Magick and the Astrological Elements * Working with the Elements in Rituals * Your Magick Toolbox * Working with Solar and Lunar Energies * Planetary Powers * Magickal Botanicals * Crystals and Gemstones * Timing Magick Work * Predicting the Future with Astrology Offers numerous ideas and inspiration for incorporating star power in rituals, celebrations, and everyday life. ...Show more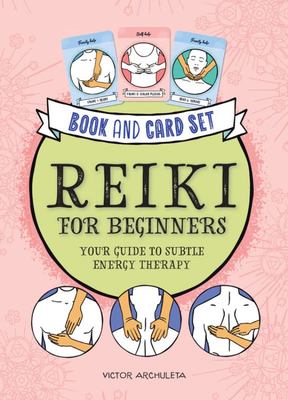 $24.99
AUD
Category: Mind, Body, Spirit | Series: Press Here! Ser.
Press Here Reiki for Beginners Book and Card Deck presents the 30 traditional Reiki hand positions--12 for self-help (practicing on yourself) and 12 for family-help (practicing on others)--that provide calm, soothing comfort that may help to relieve pain, stress, and anxiety and offer reassurance and su pport for physical and mental disease. In addition to an introduction and a description of the basic principles and benefits of Reiki, the book is organized into three ailment category sections, which allow the reader to access it in three different ways: by location, body system, and chakra.Ailments by Location (head/neck, chest, upper abdomen, pelvis, legs/feet)--Sometimes we have discomfort or disease in a particular part of our body and don't really know the cause or source of these issues. By following a protocol that uses hand positions associated with particular locations in the body, we can begin to address some of these issues.Ailments by Body System (immune, circulatory, gastrointestinal, respiratory, muscular and skeletal, endocrine, nervous)--By following a protocol that uses hand positions associated with particular imbalances in one or more of these systems, we may begin to address some of the issues caused by stress or injuries acquired in our daily life.Ailments by Chakra (root, sacral, solar plexus, heart, throat, third eye, crown)--These seven energy centers flow from the top of the head to the base of the spine and are associated with certain characteristics (for example, security, vulnerability, and trust). By following a protocol that uses hand positions associated with imbalances in one or more of these energy centers, we can begin to address some of these imbalances. The Press Here series offers contemporary takes on traditional hands-on healing practices for a new generation of practitioners. These introductory guides feature easy-to-access organization, clear instructions, and beautiful illustrations of each technique. Other Press Here topics include massage, reflexology, and acupressure. ...Show more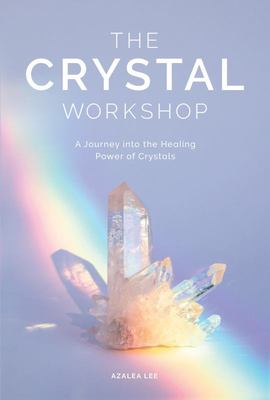 $39.99
AUD
Category: Mind, Body, Spirit
Understand the power of crystals like never before. In this complete guide to the fundamentals of crystal healing, author and healer Azalea Lee offers an entirely new and comprehensive approach to working with metaphysical stones. Instead of focusing on a few individual crystals and their properties, sh e shows the reader how to select, cleanse, charge, and work with crystals of all kinds, and how to connect with their powerful healing energies. And, just as significantly, she offers a series of simple, powerful exercises to help readers develop their own deep intuition when it comes to working with the stones. Exquisite photographs of over one hundred unique crystal specimens will inspire the journey, with page after page celebrating each crystal's unique natural beauty. ...Show more
$35.99
AUD
Category: Mind, Body, Spirit | Reading Level: very good
The tenth anniversary edition of the book that changed lives in profound ways. In 2005, a groundbreaking feature-length movie revealed the great mystery of the universe -- The Secret. In 2006, Rhonda Byrne followed with a book that became a worldwide bestseller. Everything you have ever wanted - unlimit ed joy, health, money, relationships, love, youth - is now at your very fingertips. The Secret is an enigma that has existed throughout the history of mankind. It has been discovered, coveted, suppressed, hidden, lost, and recovered. It has been hunted down, stolen, and bought for vast sums of money. A number of exceptional men and women discovered The Secret and went on to become regarded as the greatest human beings who ever lived. Among them: Plato, Leonardo, Galileo, Napoleon, Hugo, Beethoven, Lincoln, Edison, Einstein and Carnegie, to name but a few. Fragments of The Secret have been found in oral traditions, literature, religions, and philosophies throughout the centuries. For the first time, all the pieces of The Secret come together in an incredible, life-changing revelation. The riveting, practical knowledge leads readers to a greater understanding of how they can be the masters of their own lives. The Secret offers guidance on how to apply this powerful knowledge to your life in every area from health to wealth, to success and relationships, so you can obtain everything you've always wanted. No matter who you are, no matter where you are right now, no matter what you want--when you realize The Secret you can have anything. ...Show more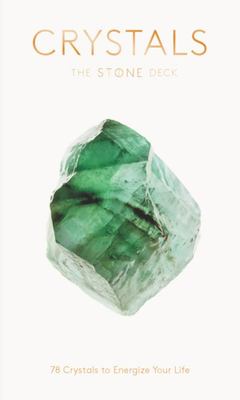 $32.99
AUD
Category: Mind, Body, Spirit
Featuring beautiful photography and engaging descriptions, Crystals Deck makes it easy to bring crystal energy and healing to modern life. The deck includes 78 cards, each with a stunning crystal on the front and a description of the stone's powers on the back. Users can select a crystal based on their needs or pull a card at random to see what the universe has in store. Plus the accompanying booklet explains how to use and care for crystals. Energising and enlightening, this deck makes it easy to cultivate love, passion, clarity, calm, courage, and strength-whenever, wherever. ...Show more
Items per page:
1 - 12 of 12