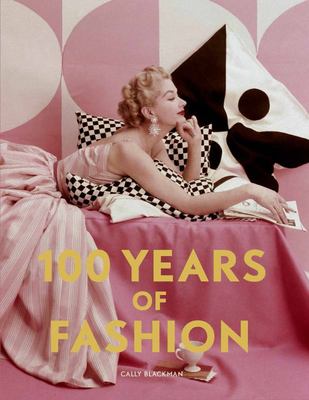 $29.99
AUD
Category: Fashion & Style | Series: Pocket Editions Ser.
This book documents the most exciting and diverse period in fashion: from 1900 on, when women's lives and manner of dress changed dramatically. From home dressmaking to couture, from rationing to "The New Look," from the birth of the teenager to mass manufacture, this selection of over 400 photographs a nd illustrations tells the fascinating story of a fashion revolution. 100 Years of Fashion will appeal to everyone with an interest in fashion.   ...Show more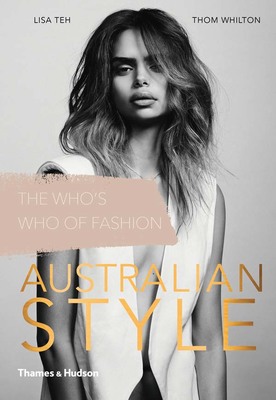 $34.99
AUD
Category: Fashion & Style
From models and designers to magazine editors and social media starlets, Australian Style offers insight into the worlds of influencers of Australian fashion - those whose lifestyle, personal style and general aura have shaped the industry. Showcasing an exceptional (and often overlooked) pool of talent , this book profiles those who make the clothes, those who market the clothes and those who wear the clothes. From established names to emerging talent, Australian Style is a refreshing take on the world of fashion. This is the ultimate guide to the who's who in Australian fashion, including interviews with Megan Gale, Toni Maticevski, Zanita Whittington and Jenny Kee. ...Show more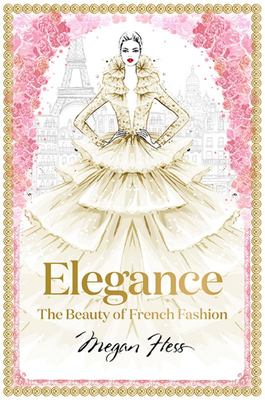 $29.99
AUD
Category: Fashion & Style | Series: Megan Hess: the Masters of Fashion Ser.
Join internationally renowned fashion illustrator Megan Hess as she explores the timeless beauty and glamour of ten of France's best-loved designers in a stylish celebration of one of the world's favourite fashion destinations.   From the courts of Versailles to the cobbled streets of Paris, French fash ion has always been the epitome of elegance. Whether it's Dior's New Look, Yves Saint Laurent's Le Smoking jacket or Chanel's little black dress, the masters of French fashion understand that clothing is more than a craft: it's an art form.   Megan Hess's love for French style sparked her career in fashion illustration. In these pages, she unspools the threads of ten legendary designers - Chanel, Dior, Saint Laurent, Lanvin, Givenchy, Chlo , Balmain, Louis Vuitton, Herm s and Celine - to discover the origins of haute couture, pr t- -porter and everything chic.   Accompanied by Megan's exquisite illustrations of current and archival collections, Elegance: The Beauty of French Fashion tells the story of how France's iconic fashion houses have influenced the very fabric of design. ...Show more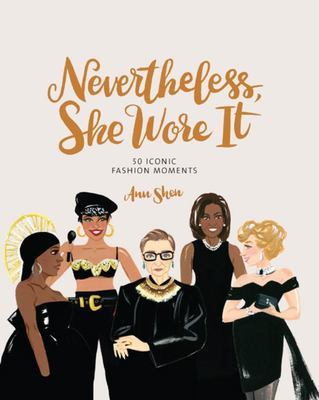 $39.99
AUD
Category: Fashion & Style | Series: Nevertheless Ser.
From the creator of the bestselling Bad Girls Throughout History! Celebrated illustrator and author Ann Shen shares her striking study of history's most iconic styles, and the women who changed the world while wearing them. From the revolutionary bikini to the presidential pantsuit, this book explores 50 fashions through bold paintings and insightful anecdotes that empower readers to make their own fashion statements. * Demonstrates the power of fashion as a political and cultural tool for making change * Brilliantly illustrated with Ann's signature art style * Filled with radical clothing choices that defined their time Looks include the Flapper Dress, the unofficial outfit of women's independence in the 1920s; the Afro, worn as a symbol of black beauty, power, and pride; the Cone Bra, donned by Madonna in her 1989 power anthem "Express Yourself"; and the Dissent Collar, Ruth Bader Ginsburg's famous signifier for when she disagrees with the majority. With stunning and vibrant illustrations, this is a treasure for anyone who wants to defy style norms and rewrite the rules. * An insightful look at the intersection of fashion statements and historical female power * Perfect for fans of Ann Shen, as well as anyone who loves fashion, feminism, and political consciousness * You'll love this book if you love books like Women In Science: 50 Fearless Pioneers Who Changed The World by Rachel Ignotofsky; Strong Is the New Pretty: A Celebration Of Girls Being Themselves by Kate T. Parker; and Women Who Dared: 52 Stories Of Fearless Daredevils, Adventurers, And Rebels by Linda Skeers. ...Show more
$29.99
AUD
Category: Fashion & Style
New York: Through a Fashion Eye is an illustrated guide to one of the world's most-loved fashion cities by one of the world's most-loved fashion illustrators.   Let Megan Hess take you on an adventure through New York, showing you the hottest places to eat, sleep and play - all illustrated in her inimit able, elegant style.   Featuring fashion-themed restaurants, hotels and sites to visit, as well as Megan's favourite places to shop, this is a must-have insider's guide to New York for any fashion lover. ...Show more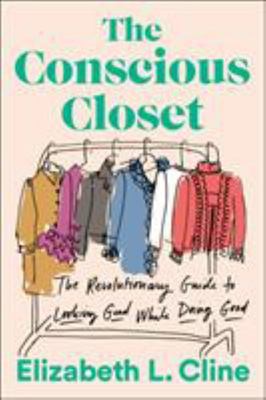 $27.99
AUD
Category: Fashion & Style
From journalist, fashionista, and clothing resale expert Elizabeth L. Cline, "the Michael Pollan of fashion,"* comes the definitive guide to building an ethical, sustainable wardrobe you'll love. Clothing is one of the most personal expressions of who we are. In her landmark investigation Overdressed: The Shockingly High Cost of Cheap Fashion, Elizabeth L. Cline first revealed fast fashion's hidden toll on the environment, garment workers, and even our own satisfaction with our clothes. The Conscious Closet shows exactly what we can do about it. Whether your goal is to build an effortless capsule wardrobe, keep up with trends without harming the environment, buy better quality, seek out ethical brands, or all of the above, The Conscious Closet is packed with the vital tools you need. Elizabeth delves into fresh research on fashion's impacts and shows how we can leverage our everyday fashion choices to change the world through style. Inspired by her own revelatory journey getting off the fast-fashion treadmill, Elizabeth shares exactly how to build a more ethical wardrobe, starting with a mindful closet clean-out and donating, swapping, and selling the clothes you don't love to make way for the closet of your dreams. The Conscious Closet is not just a style guide. It is a call to action to transform one of the most polluting industries on earth--fashion--into a force for good. Readers will learn where our clothes are made and how they're made, before connecting to a global and impassioned community of stylish fashion revolutionaries. In The Conscious Closet, Elizabeth shows us how we can start to truly love and understand our clothes again--without sacrificing the environment, our morals, or our style in the process. *Michelle Goldberg, Newsweek/The Daily Beast ...Show more
Items per page:
1 - 6 of 6