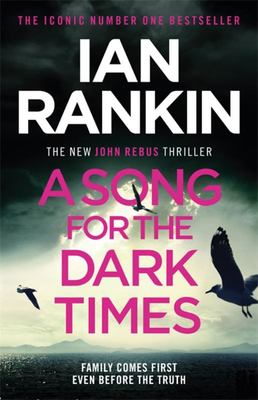 $32.99
AUD
Category: Crime & Thriller
 'He's gone...' When his daughter Samantha calls in the dead of night, John Rebus knows it's not good news. Her husband has been missing for two days. Rebus fears the worst - and knows from his lifetime in the police that his daughter will be the prime suspect. He wasn't the best father - the job always came first - but now his daughter needs him more than ever. But is he going as a father or a detective? As he leaves at dawn to drive to the windswept coast - and a small town with big secrets - he wonders whether this might be the first time in his life where the truth is the one thing he doesn't want to find... ...Show more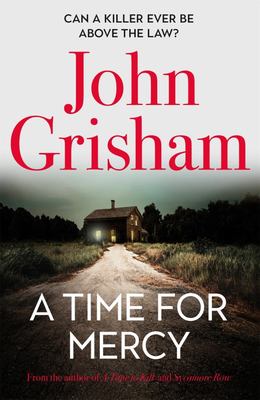 $32.99
AUD
Category: Crime & Thriller
Jake Brigance, the protagonist of John Grisham's classic legal thriller, A TIME TO KILL, is back. This time he's at the epicenter of a sensational murder trial that bitterly divides the citizens of Clanton, Mississippi. John Grisham's A TIME TO KILL is one of the most popular novels of our time. It esta blished Jake as a classic American hero-a lawyer who sought truth and justice at all costs, even when his life and reputation were on the line. Brigance returned in 2013's Sycamore Row, in which he once again found himself embroiled in a deeply divisive trial. Now, in A TIME FOR MERCY, Jake is the court-appointed lawyer for Drew Gamble, a young man accused of murdering a local deputy. Many in Clanton want a swift trial and the death penalty, but Brigance sees it another way. Once he learns the details of the case, he realizes he has to do everything he can to save Drew....who is sixteen. His commitment to the truth puts Jake's career and the safety of his family at risk. Filled with all the courtroom machinations, small town intrigues, and plot twists that have become hallmarks of the master of the legal thriller, A TIME FOR MERCY emphatically confirms John Grisham's reputation as America's favourite storyteller. There is a time to kill, a time for justice, and A TIME FOR MERCY. ...Show more
$19.99
AUD
Category: Crime & Thriller | Series: Alex Cross Ser.
Here is the classic thriller that launched the Alex Cross series, the number one detective series of the past twenty-five years. A little girl named Maggie Rose is missing, a family of three in Washington, DC, has been brutally murdered, a beautiful elementary school teacher has been killed, and a psyc hopathic serial kidnapper/murderer has the police, FBI, and Secret Service outsmarted. Even after he's been captured. Gary Soneji wants to commit the crime of the century. Alex Cross is the brilliant homicide detective pitted against him. Jezzie Flanagan is the first female supervisor of the Secret Service, who completes one of the most unusual suspense triangles in any thriller you have ever read. Alex Cross and Jezzie Flanagan are about to have a forbidden love affair at the worst possible time for both of them, because Gary Soneji is playing at the top of his game. The latest of the unspeakable crimes occurs in Alex Cross' precinct. It happens under the noses of Jezzie Flanagan's men. Now Alex Cross must face the ultimate test: how do you outmaneuver a brilliant psychopath? ...Show more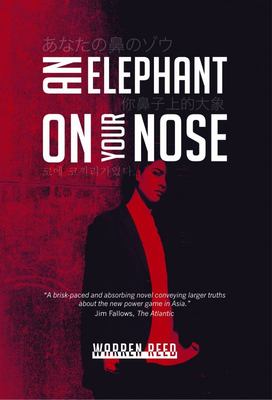 $24.99
AUD
Category: Crime & Thriller
British Intelligence operative Isabella Di Stefano Butterfield has been dispatched to Tokyo for a very special purpose. Until recently, Japan seemed immune to the Islamic-inspired terror attacks that swept the world after 9/11. But the 2015 beheading of two Japanese aid workers in Syria changed everythi ng.As the 2020 Tokyo Olympics approach, the race is on to establish a viable, outward-looking Japanese intelligence agency. Bella's brief is to ensure this spy service is fashioned in the image of M16.But before discussions even commence, Japan receives disturbing intelligence about a home-grown terror plot from an unlikely source - China. Bella is thrown headlong into a complex, multinational espionage operation, forcing her to walk a trip-wire of hidden agendas that sorely test her professional and personal loyalties. ...Show more
$19.99
AUD
Category: Crime & Thriller
The book that topped the international online poll held in Agatha Christie's 125th birthday year to discover which of her 80 crime books was the world's favourite. 1939. Europe teeters on the brink of war. Ten strangers are invited to Soldier Island, an isolated rock near the Devon coast. Cut off from t he mainland, with their generous hosts Mr and Mrs U.N. Owen mysteriously absent, they are each accused of a terrible crime. When one of the party dies suddenly they realise they may be harbouring a murderer among their number. The 10 strangers include a reckless playboy, a troubled Harley Street doctor, a formidable judge, an uncouth detective, an unscrupulous mercenary, a God-fearing spinster, two restless servants, a highly decorated general and an anxious secretary. One by one they are picked off. Who will survive? And who is the killer? Copies of an ominous nursery rhyme hang in each room, the murders mimicking the awful fates of its 'Ten Little Soldier Boys'. The clear winner in an international online poll held to discover the world's favourite Agatha Christie book, this new paperback also coincides with a new 3-part BBC TV adaptation featuring a stellar ensemble cast: Douglas Booth, Charles Dance, Maeve Dermody, Burn Gorman, Anna Maxwell Martin, Sam Neill, Miranda Richardson, Toby Stephens, Noah Taylor and Aidan Turner. ...Show more
$19.99
AUD
Category: Crime & Thriller
This is The New York Times Best-seller. This is a gripping true story of violence, double-cross and corruption, Black Mass takes us deep undercover, exposing one of the most outrageous scandals in FBI history. Boston, 1975. Under a harvest moon,'Whitey' Bulger, godfather of the Irish Mob, waits for an o ld school buddy. Since they last met, Little John Connolly has become a high-ranking FBI agent. Connolly needs an informant - someone with a good view of Boston's dark side. Whitey needs certain priority treatment. Soon the die is cast. ...Show more
$19.99
AUD
Category: Crime & Thriller | Series: Jackson Brodie | Reading Level: very good
Cambridge is sweltering, during an unusually hot summer. To Jackson Brodie, former police inspector turned private investigator, the world consists of one accounting sheet - Lost on the left, Found on the right - and the two never seem to balance. Jackson has never felt at home in Cambridge, and has a f ailed marriage to prove it. Surrounded by death, intrigue and misfortune, his own life haunted by a family tragedy, he attempts to unravel three disparate case histories and begins to realise that in spite of apparent diversity, everything is connected... ...Show more
$32.99
AUD
Category: Crime & Thriller
In Consolation, Tiverton's only police officer Constable Paul Hirschhausen is dealing with a snowdropper. Someone is stealing women's underwear, and Hirsch knows how that kind of crime can escalate. Then two calls come in: a teacher who thinks a child may be in danger at home. A father on the rampage ov er at the primary school. Hirsch knows how things like that can escalate, too. Families under pressure. Financial problems. But it's always a surprise when the killing starts. ...Show more
$19.99
AUD
Category: Crime & Thriller | Series: Renee Ballard Ser. | Reading Level: very good
LAPD Detective Renee Ballard teams up with Harry Bosch in the new thriller from #1 New York Times bestselling author Michael Connelly. Renee Ballard is working the night beat again, and returns to Hollywood Station in the early hours only to find a stranger rifling through old file cabinets. The intrude r is retired detective Harry Bosch, working a cold case that has gotten under his skin. Ballard kicks him out, but then checks into the case herself and it brings a deep tug of empathy and anger.Bosch is investigating the death of fifteen-year-old Daisy Clayton, a runaway on the streets of Hollywood who was brutally murdered and her body left in a dumpster like so much trash. Now, Ballard joins forces with Bosch to find out what happened to Daisy and finally bring her killer to justice. ...Show more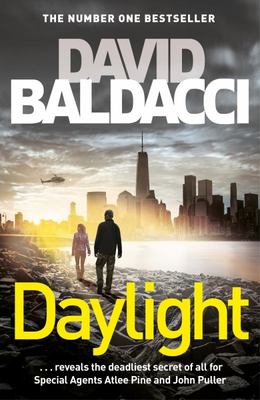 $32.99
AUD
Category: Crime & Thriller | Series: Atlee Pine Ser. | Reading Level: very good
The gripping third title in the FBI special agent Atlee Pine series. Atlee joins forces with old friend and military investigator, John Puller, in her search for the truth about her sister.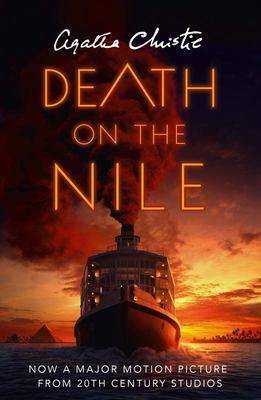 $19.99
AUD
Category: Crime & Thriller | Series: Poirot Ser.
STOCK AVAILABLE FROM 16 OCTOBER 2020 Agatha Christie's most exotic murder mystery, reissued with a striking new cover to tie in with the highly anticipated 2020 film adaptation. The tranquillity of a cruise along the Nile is shattered by the discovery that Linnet Ridgeway has been shot through the hea d. She was young, stylish and beautiful, a girl who had everything - until she lost her life. Hercule Poirot recalls an earlier outburst by a fellow passenger: 'I'd like to put my dear little pistol against her head and just press the trigger.' Yet in this exotic setting' nothing is ever quite what it seems... ...Show more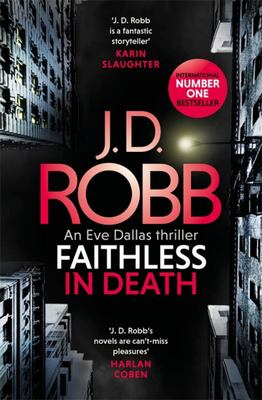 $32.99
AUD
Category: Crime & Thriller | Series: In Death Ser.
It's a beautiful Spring day in NYC when Lt. Eve Dallas gets an early morning murder call. A talented young sculptor hasn't had such a perfect day in May. Killed by her own hammer, at first it looks like an argument with a jealous partner but it soon becomes clear that there is much more to this case tha n a lovers' quarrel turned fatal. Eve finds herself drawn into the dark and dangerous world of a secret order. A world in which white supremacy, misogyny and religious fanaticism are everyday activities. Eve has dealt with some tough cases before but is it too much even for her to take on a wealthy, influential organisation with friends in very high places.....? ...Show more