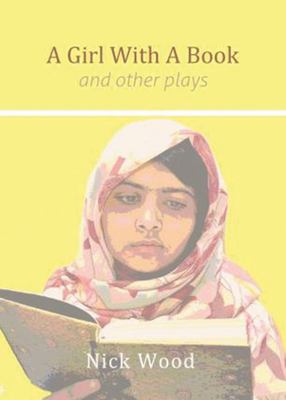 $29.95
AUD
Category: Poetry & Plays
A Girl with a Book is an honest response to the story of Malala Yousafzai, who was shot by the Taliban. This play has been produced in Germany and the United Kingdom and raises serious questions about the West's complex relationship and attitudes towards the Muslim world. Other plays in this wide-rangin g collection for young people concern refugees, friendship, loss, and courage. ...Show more
$29.99
AUD
Category: Poetry & Plays
A celebration of hope. An encounter with grace. A restoration of the heart. A healing of wounds. An anthem of freedom. All Along You Were Blooming is the ultimate love letter from the pen of popular Instagram poet Morgan Harper Nichols to your mind, to your heart, to your soul, and to your body. Morgan Harper Nichols delivers a striking collection of illustrated poetry and prose, inviting you to "stumble into the sunlight" and delight in the wild and boundless grace you've been given. There is a purpose in every season, and no matter how you want to race through this day or run away from this place, rest assured that you are invited to live fully--right here, right now. Light will always find you, and even when the sun sets and you sit awaiting the dawn, know you are still blooming in the way you were meant to. And in each small moment, whether in the light or the dark, you can make room for becoming, for breathing, for stumbling, and for simply being--for there is Grace, today and every day.   ...Show more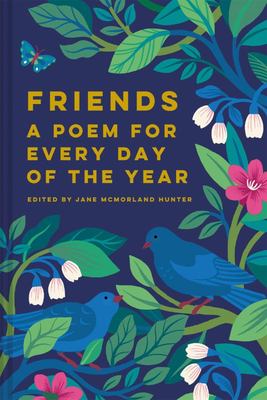 $39.99
AUD
Category: Poetry & Plays
365 classic poems celebrating friendship, love, and constancy. Some of the most beautiful poems ever written give us insight into the important things in life: the joys of companionship, encouragement, consolation, humor, and love. Friends: A Poem for Every Day of the Year features works by John Boswel l, Robert Burns, John Keats, Norman MacCaig, Ralph Waldo Emerson, Amy Lowell, Elizabeth Jennings, and many more. From Emily Bronte's "Love and Friendship" and Stevie Smith's "Pleasures of Friendship" to D.H. Lawrence's "The Rainbow" and Rudyard Kipling's " The Cat that Walked by Himself," this wonderful collection is just right for dipping into every single day--and the perfect gift for friends, family, and partners. ...Show more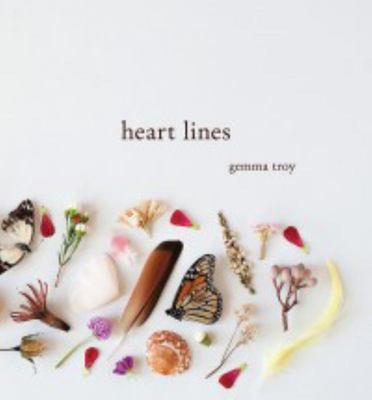 $14.99
AUD
$19.99
(25% off)
Category: Poetry & Plays
Gemma Troy spent her childhood hunting for gold with her father, camping in fern gullies, and collecting keepsakes from the outdoors. Pebbles, nests, shells, seed pods, plants, bones, feathers - if it's beautiful, portable, and can be spared by the earth, Gemma takes it home as a reminder of nature's be auty. In Heart Lines, Gemma reflects on themes of love and pain, femininity and joy, and matches each delicate poem with one of her foraged treasures. ...Show more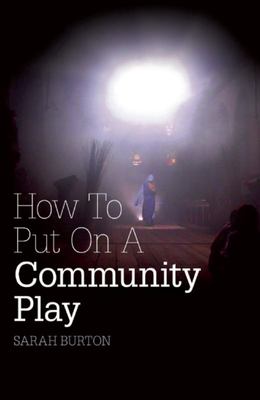 $29.95
AUD
Category: Poetry & Plays
An essential sourcebook for putting on a community play. Appeals to local community groups, youth theaters, students, and amateur players wanting to stage a play, and enables members of the public with no prior knowledge to learn how to put on a community theater show.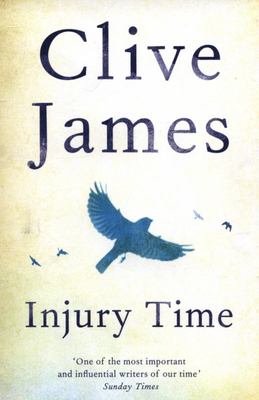 $19.99
AUD
Category: Poetry & Plays
The publication of Clive James's Sentenced to Life was a major literary event. Facing the end, James looked back over his life with a clear-eyed and unflinching honesty to produce his finest work: poems of extraordinary power that spoke to our most elemental human emotions. Injury Time finds James in a similar mood. Keen to capture and cherish moments of beauty and love; thinking about how best to live in his remaining days; and casting his mind forward to when he will be gone and how he might be remembered. A series of intimate poems reveals family as one of life's true treasures. The poet captures tender childhood memories of his mother, has his spirits lifted by the wonderful vision of his granddaughter in graceful acrobatic movement, and addresses the haunting loss of his father in World War Two. He writes beautifully of his early years in Australia, where he began and where he hopes to 'reach the end'. James also reflects on the wisdom and consolation to be found in art, music and literature, which have become even more precious to him in his later years.The poems in this deeply moving, inspirational and wholly unsentimental book are even more accomplished than those that came before. Injury Time shows Clive James the poet in the form of his life. ...Show more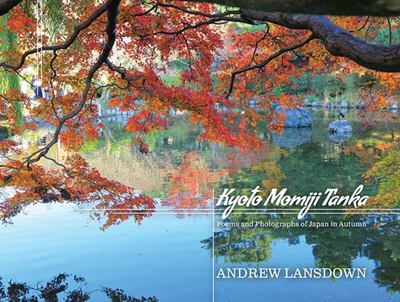 $26.99
AUD
Category: Poetry & Plays
Kyoto Momiji Tanka is a stunning collection of poems and photographs celebrating the ancient capital of Japan, Kyoto, during autumn, when the maples (momiji) vividly colour the natural, cultural and emotional terrains of the Japanese.The photographs and poems (written in a traditional Japanese form know n as tanka) introduce the reader to a fascinating world of Shinto brides, tanuki, spirit foxes, geisha, shakuhachi players and, of course, autumn maples. ...Show more
$22.99
AUD
Category: Poetry & Plays
You are on Indigenous lands, swimming in Indigenous waters, looking up at Indigenous skies. Living on Stolen Land is a verse-styled look at our colonial-settler 'present'. This book is the first of its kind to address and educate a broad audience about the colonial contextual history of Australia, in a highly original way. It pulls apart the myths at the heart of our nationhood, and challenges Australia to come to terms with its own past and its place within and on 'Indigenous Countries'. This title speaks to many First Nations' truths — stolen lands, sovereignties, time, decolonisation, First Nations perspectives, systemic bias and other constructs that inform our present discussions and ever-expanding understanding. This title is a timely, thought-provoking and accessible read. ...Show more
$39.99
AUD
Category: Poetry & Plays | Reading Level: 3 Biography
Paul Kelly's songs are steeped in poetry. And now he has gathered from around the world the poems he loves - poems that have inspired and challenged him over the years, a number of which he has set to music. This wide-ranging and deeply moving anthology combines the ancient and the modern, the hallowed and the profane, the famous and the little known, to speak to two of literature's great themes that have proven so powerful in his music- love and death - plus everything in between. Here are poems by Yehuda Amichai, W.H. Auden, Tusiata Avia, Hera Lindsay Bird, William Blake, Bertolt Brecht, Constantine Cavafy, Alison Croggon, Mahmoud Darwish, Emily Dickinson, John Donne, Ali Cobby Eckermann, James Fenton, Thomas Hardy, Kevin Hart, Gwen Harwood, Seamus Heaney, Philip Hodgins, Homer, Gerard Manley Hopkins, Langston Hughes, John Keats, Ono No Komachi, Maxine Kumin, Philip Larkin, Li-Young Lee, Norman MacCaig, Paula Meehan, Czeslaw Milosz, Les Murray, Pablo Neruda, Sharon Olds, Ovid, Sylvia Plath, Dorothy Porter, Rumi, Anne Sexton, William Shakespeare, Izumi Shikibu, Warsan Shire, Kenneth Slessor, Wislawa Szymborska, Maire Mhac an tSaoi, Ko Un, Walt Whitman, Judith Wright, W.B. Yeats and many more. ...Show more
Love Poems
by .., Various Authors
$22.99
AUD
Category: Poetry & Plays | Series: Barnes and Noble Leatherbound Pocket Editions Ser.
'What will survive of us is love.' In this new anthology poets from across the ages lead us on a journey of love in its many forms. From Shakespeare to Rossetti, Keats to Auden, Byron to Browning an beyond, as well as a host of contemporary voices including Wendy Cope, Simon Armitage and Carol Ann Duff y, this new gathering of timeless love poems speaks to the heart about this most universal of themes. Whether in marriage or heartbreak, friendship or infatuation, whether in pursuit of the unattainable ideal or else settling down together for life, whether in love or out of it, you will find poems here to touch the heart. A vital assembly of our most treasured and enduring love poems. ...Show more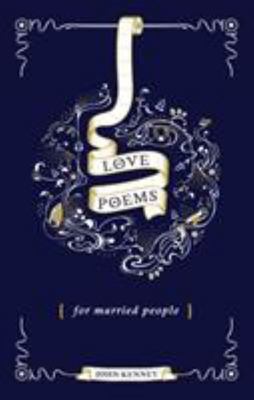 $19.99
AUD
Category: Poetry & Plays
Are you in the mood? I am. Let's put the kids down. Have a light dinner. Shower. Maybe not drink so much. And do that thing I would rather do with you than with anyone else. Lie in bed and look at our iPhones. Written with brilliant wit, sharp observation and a big dose of reality, Love Poems for Marrie d People takes the poetic form, turns it upside down and leaves it in the dishwasher to dry. Including such gems as Why Are You in The Shower With Me? Our Love is Tested in Traffic and What Time Should We Leave for the Airport? John Kenney's poems are packed with funny, wry observations about the reality of life once the initial shine of a relationship has dulled. From parental gripes to dwindling sex lives; from less-than-romantic gifts to irritating personal habits, it's all covered. ...Show more
$22.99
AUD
Category: Poetry & Plays | Series: Barnes & Noble Flexibound Pocket Editions
Shall I compare thee to a summer's day? Thou art more lovely and more temperate: Rough winds do shake the darling buds of May, And summer's lease hath all too short a date   William Shakespeare wrote some of the greatest poetry in all world literature, in compact sonnets bursting with beautiful imagery and timeless insights about love, life, and human nature. This pocket edition makes available to those who love the words of the Immortal Bard all 154 of his exquisite sonnets   Shakespeare's Sonnets is one of Barnes & Noble's Collectible Editions classics. Each volume features authoritative texts by the world's greatest authors in an elegantly designed bonded-leather binding, with distinctive gilt edging.     ...Show more