$22.99
AUD
Category: Self-Help & Personal Development
This is a little book about cultivating the art of self-care and nurturing a joyous, comforting sense of 'home' within you.   Feeling at home within ourselves involves caring for ourselves in loving, thoughtful and joyous ways; noticing, honoring and meeting our unique needs. In At Home Within you can explore pathways to peace, balance and contentment in your daily life. Learn to nurture your inner world with kindness and compassion. The affirmations and inspirations in these ten chapters will assist you to create positive change within. As you change within, your perceptions of the world around you will transform in a positive way too. At Home Within shows you the small steps you can take on your journey to living your best life. ...Show more
$24.99
AUD
Category: Wrap | Series: All Wrapped Up Ser.
All Wrapped Up is a series of gorgeous stationery books celebrating the work of Australia's best and brightest artists.   Australia celebrates native flora, fauna and kitsch as seen through the joy-filled print and colour prism of illustrator Alice Oehr.   Love the pattern? Rip it out and wrap something up! Includes 20 gift wrapping sheets and 2 sheets of stickers. ...Show more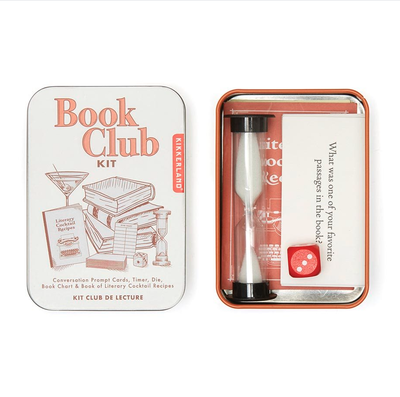 $14.99
AUD
Category: Other
A great way to share your love of books! The tin includes, Conversation Prompt Cards, Hourglass Timer, Die, Book Chart & Literary Cocktail Recipes.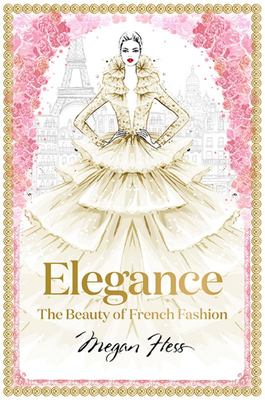 $29.99
AUD
Category: Fashion & Style | Series: Megan Hess: the Masters of Fashion Ser.
Join internationally renowned fashion illustrator Megan Hess as she explores the timeless beauty and glamour of ten of France's best-loved designers in a stylish celebration of one of the world's favourite fashion destinations.   From the courts of Versailles to the cobbled streets of Paris, French fash ion has always been the epitome of elegance. Whether it's Dior's New Look, Yves Saint Laurent's Le Smoking jacket or Chanel's little black dress, the masters of French fashion understand that clothing is more than a craft: it's an art form.   Megan Hess's love for French style sparked her career in fashion illustration. In these pages, she unspools the threads of ten legendary designers - Chanel, Dior, Saint Laurent, Lanvin, Givenchy, Chlo , Balmain, Louis Vuitton, Herm s and Celine - to discover the origins of haute couture, pr t- -porter and everything chic.   Accompanied by Megan's exquisite illustrations of current and archival collections, Elegance: The Beauty of French Fashion tells the story of how France's iconic fashion houses have influenced the very fabric of design. ...Show more
$29.99
AUD
Category: Jokes & Humour
From the bestselling author of AM I DOING THIS RIGHT? comes an honest, hilarious, entirely relatable illustrated guide to living life right. And wrong.  
Lioness
by Sue Brierley
$34.99
AUD
Category: Biography & Memoir
Saroo Brierley's journey home to a small village in India with the help of Google Earth became an internationally bestselling book and inspired the major motion picture LION. But the story of how his adoptive mother, Sue, came into his life half a world away in Tasmania is every bit as riveting. In this uplifting and deeply personal book Sue reveals for the first time her own traumatic childhood. The daughter of a violent alcoholic whose business gambles left her family destitute, she grew up in geographic and emotional isolation. When Sue married and broke free of her father she was determined to also sever the cycle of despair, and made the selfless decision not to have a biological child. Instead, inspired by a vision she'd had as a young girl, she chose to adopt two children in need - Saroo and Mantosh. Little did she imagine that twenty-five years later she would be portrayed on screen by another Australian mother who chose to adopt - Nicole Kidman. Moving and inspiring, Lioness explores the myth of motherhood, how families are formed in many ways, and how love and perseverance can bring us together.   ...Show more
$9.99
AUD
Category: Self-Help & Personal Development
A non-expert guide to imperfect mumhood.In The Little Book of Mumfulness, a non-expert mum takes you through the non-perfect guide to getting through motherhood without losing your mind from exhaustion.If you have:1) Not eaten in well over twelve hours;2) Run out of nappies;3) Got a house that is beginn ing to look like it's been burgled......then this book is for you.Advice includes:- How to take time throughout the day to restore your equilibrium (like having a long, loud scream in a closet)- How to shortcut child-related tasks (by avoiding them altogether)- How to let off steam through mumful exercisesIt also includes the news that it's not just you who is struggling with the demands of being the 'perfect' mother, and if you need a long swig of prosecco (or any wine from the fridge, or the cupboard for that matter) at the end of a day of parenting, then that is more than a-ok.Most importantly, this book will help you to remember that being a good mum is about finding your own mumfulness amongst the imperfect chaos.  ...Show more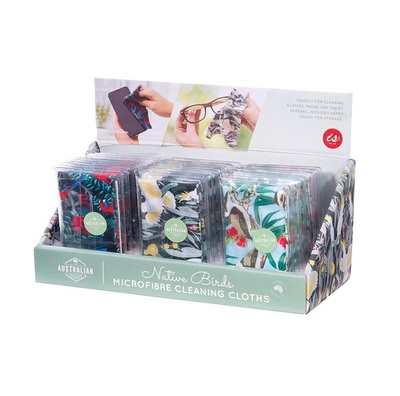 $4.99
AUD
Category: Other
Perfect for cleaning glasses, phone and tablet screens. The 15x18cm cloth also comes in a handy pouch for storage.4 assorted designs in a 45-piece display. The 3 assorted designs feature original, Australian bird illustrations - The Sulphur-Crested Cockatoo, Crimson Rosella, Kookaburra and Galah. Care i nstructions:Hand wash only.Do not tumble dry ...Show more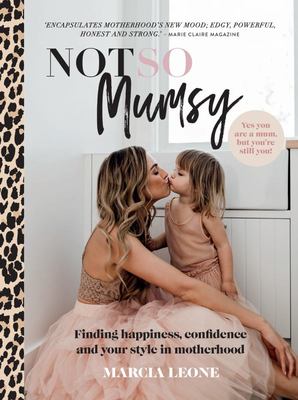 $35.00
AUD
Category: Non Fiction
Not So Mumsy encapsulates motherhood's new mood; edgy, powerful, honest and strong.' - Marie Claire Magazine Yes, you are a mum, but you're still you! For mamas everywhere, this is your Mother's Group in a book. Parenting is hard, but it's also beautiful. For women who have embraced motherhood but also yearn to retain a sense of self and style, Not So Mumsy has been a pioneering site driving the Modern Mama movement. Bridging the gap between pre-mama life and the whole new world of leaky boobs and pureed banana, Marcia Leone (aka Not So Mumsy) has always shared her journey with honesty and humour, providing a warm and inclusive support network for like-minded women. With powerfully uplifting perspectives from inspirational mamas across the world, including Jaime King, Teresa Palmer, Megan Gale and Tammin Sursok, Not So Mumsy will help you navigate pregnancy, your first year and beyond with style, humour and confidence. ...Show more
$22.99
AUD
Category: Self-Help & Personal Development
Available November 2020 An inspirational personal development book including helpful tips and cute illustrations to aid with anxiety, overthinking and depression. This book is jam-packed with handy tips, bite-sized wisdoms & thoughtful illustrations to help you navigate through feelings like anxiety , stress, worry, guilt & sadness. Within these pages you will find practical tools & insights to help you tackle your day-to-day tricky emotions. Contents: 1. Feeling 2. Grounding 3. Breathing 4. Thinking 5. Affirming ...Show more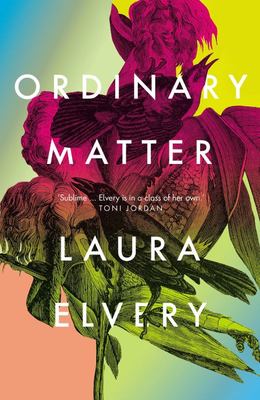 $29.99
AUD
Category: Short Stories
In 1895 Alfred Nobel rewrote his will and left his fortune made in dynamite and munitions to generations of thinkers. Since 1901 women have been honoured with Nobel Prizes for their scientific research twenty times, including Marie Curie twice. Spanning more than a century and ranging across the world, this inventive story collection is inspired by these women whose work has altered history and saved millions of lives. From a transformative visit to the Grand Canyon to a baby washing up on a Queensland beach, a climate protest during a Paris heatwave to Stockholm on the eve of the 1977 Nobel Prize ceremony, these stories interrogate the nature of inspiration and discovery, motherhood and sacrifice, illness and legacy. Sometimes the extraordinary pivots on the ordinary. ...Show more
$55.00
AUD
Category: Cooking, Food & Drink
Flavour-forward, vegetable-based recipes are at the heart of Yotam Ottolenghi's food. In this stunning new cookbook Yotam and co-writer Ixta Belfrage break down the three factors that create flavour and offer innovative vegetable dishes that deliver brand-new ingredient combinations to excite and inspir e. Ottolenghi FLAVOUR combines simple recipes for weeknights, low effort-high impact dishes, and standout meals for the relaxed cook. Packed with signature colourful photography, FLAVOUR not only inspires us with what to cook, but how flavour is dialled up and why it works. The book is broken down into three parts, which reveal how to tap into the potential of ordinary vegetables to create extraordinary food: Process explains cooking methods that elevate veg to great heights; Pairing identifies four basic pairings that are fundamental to great flavour; Produce offers impactful vegetables that do the work for you. With surefire hits, such as Aubergine Dumplings alla Parmigiana, Hasselback Beetroot with Lime Leaf Butter, Miso Butter Onions, Spicy Mushroom Lasagne and Romano Pepper Schnitzel, plus mouthwatering photographs of nearly every one of the more than 100 recipes, Ottolenghi FLAVOUR is the impactful, next-level approach to vegetable cooking that Ottolenghi fans and vegetable lovers everywhere have been craving.     ...Show more