Our staff members have picked some of our favourite books, games & gifts to give as Christmas presents this year!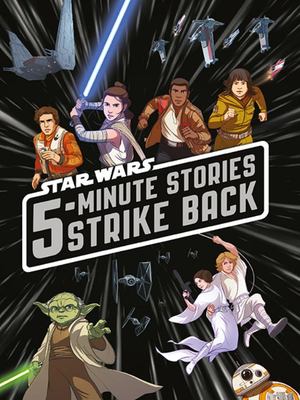 $24.99
AUD
Category: Junior Fiction/Lower Primary | Series: Star Wars Ser.
Blast off into hyperspace with an all-new collection of twelve action-packed retellings that span the entire Star Wars saga - including two tales from Star Wars: The Last Jedi. Each of these exciting stories can be read in just five minutes - perfect for galactic adventures at lightspeed!
$26.99
AUD
Category: Picture Books
From the award-winning creator of A-Z OF ENDANGERED ANIMALS comes a stunning non-fiction picture book for boys and girls with a love of animals and a thirst for all things encyclopaedic. This exquisite full-colour picture book is packed with interesting facts and is perfect for young conservationists an d students with a keen interest in the world around us. On this expedition through the alphabet, you will encounter some of the Australia's rare and enchanting animals, from the gorgeous azure kingfisher and the sleepy koala, to the shy numbat and the friendly zebra finch. Come on an illustrated journey through Australia's unique wildlife with Tasmanian artist Jennifer Cossins. ...Show more
$22.99
AUD
Category: Self-Help & Personal Development
This is a little book about cultivating the art of self-care and nurturing a joyous, comforting sense of 'home' within you.   Feeling at home within ourselves involves caring for ourselves in loving, thoughtful and joyous ways; noticing, honoring and meeting our unique needs. In At Home Within you can explore pathways to peace, balance and contentment in your daily life. Learn to nurture your inner world with kindness and compassion. The affirmations and inspirations in these ten chapters will assist you to create positive change within. As you change within, your perceptions of the world around you will transform in a positive way too. At Home Within shows you the small steps you can take on your journey to living your best life. ...Show more
$19.99
AUD
Category: Picture Books
Spend a day with Australia's most vibrant and unique feathered friends. Full of splashing shorebirds, clattering cockatoos, parading penguins and greedy galahs, Busy Beaks is the perfect introduction to birds of all shapes and sizes.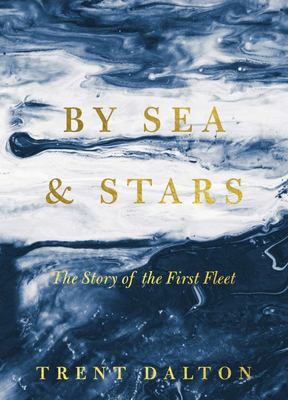 $24.99
AUD
Category: History
Dazzling, poetic and vivid storytelling from one of Australia's greatest writers, which tells the bloody, brutal and enthralling story of the epic journey of the First Fleet. Originally published as a multi-part serial in The Australian, By Sea and Stars tells the story of the epic voyage which led to the founding of our nation, as told from the point of view of the people who took part - willingly or unwillingly - in it. Drawing from historical sources of the time, including letters and journals, Trent Dalton, one of Australia's best writers, brings this epic voyage, and the people who went on it, to vivid life. This is not dry history of dates and names. These are gripping stories of real people, from the lowest to the highest. From terrified nine year old chimney sweep and convict John Hudson to conscientious Lieutenant Ralph Clark, pining after his wife and son, to the brave and determined Captain-General Arthur Phillip, the brightest star of the British Navy: these are the people who made the voyage, and these are their stories - of death, duty, glory, lust, violence, escape, mutiny - and a great southern land...   ...Show more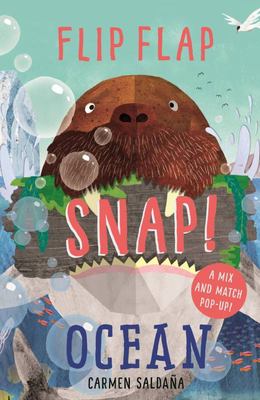 $19.99
AUD
Category: Pop Ups | Series: Flip Flap Snap
Whoever heard of a sh-urtle? Or how about a wal-ish? Flip the flaps to come up with fun combinations that put a new tw ist on learning about ocean creatures - but watch out, these animals bite! With rhyming non-fiction text, fun facts, fantastic pop-ups and beautiful artw ork from Carmen Saldana these b ooks are sure to raise a few giggles. Contents list: Shark Turtle Clow nfish W alrus Anglerfish ...Show more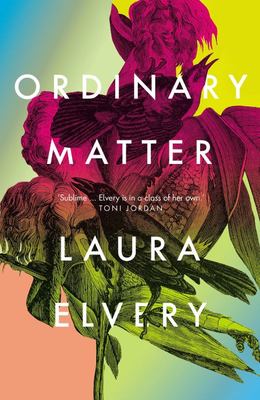 $29.99
AUD
Category: Short Stories
In 1895 Alfred Nobel rewrote his will and left his fortune made in dynamite and munitions to generations of thinkers. Since 1901 women have been honoured with Nobel Prizes for their scientific research twenty times, including Marie Curie twice. Spanning more than a century and ranging across the world, this inventive story collection is inspired by these women whose work has altered history and saved millions of lives. From a transformative visit to the Grand Canyon to a baby washing up on a Queensland beach, a climate protest during a Paris heatwave to Stockholm on the eve of the 1977 Nobel Prize ceremony, these stories interrogate the nature of inspiration and discovery, motherhood and sacrifice, illness and legacy. Sometimes the extraordinary pivots on the ordinary. ...Show more
$29.99
AUD
Category: Photographic
Paris--City of Love, City of Light, City of Flowers. From elegant floral boutiques to lively flower markets to glorious blooming trees and expansive public gardens, flowers are the essential ingredient to the lush sensory bouquet that is Parisian life. With beautiful photography, Paris in Bloom transpor ts readers on a stunning floral tour of the city, and provides recommendations to the best flower markets and a detailed guide to spring blooms. Timeless in content, Paris in Bloom is a book for Paris lovers to savor again and again, one to keep on the nightstand to conjure fond memories of their first visit and inspire dreams of the next. Also Available: Paris in Bloom 2019 Wall Calendar (ISBN: 978-1-4197-3004-7) ...Show more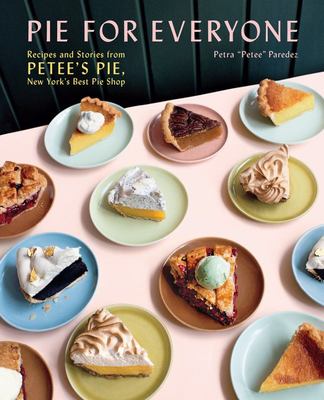 $45.00
AUD
Category: Cooking, Food & Drink
New York's beloved Petee's Pie Company serves up more than 80 recipes for the best pies you can make at home   Petra (Petee) Paredez shares her personal repertoire of impeccable baking techniques that have made her pie shops, Petee's Pie Company and Petee's Caf , New York darlings. At the heart of it all, the goal is simple--a tender, flaky crust and perfectly balanced filling--and this cookbook leads the way with easy-to-follow, step-by-step guidance. A champion of locally sourced ingredients, Paredez features some of the best farms and producers in profiles throughout the book, inspiring us to seek out the very best ingredients for our pies wherever we may live. Filled with vibrant photography and recipes for just about every pie imaginable, from fruit and custard to cream and even savory, Pie for Everyone invites us to share in the magic and endless appeal of pie. ...Show more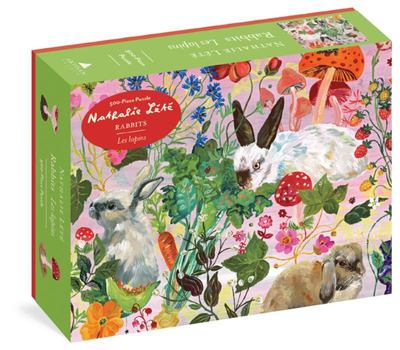 $34.99
AUD
Category: Puzzles
Welcome to Nathalie Lété's Enchanted World In a garden bursting with wildflowers, magic mushrooms, luscious berries and vegetables that smell of the earth, three rabbits sit and watch . . . and watch and watch, like characters in an old fairy tale. Piece by piece, retrace the magic of Nathalie Lété's i magination and revel in her breathtaking colors and imagery. Featuring: 500 full-color interlocking pieces Art print with puzzle image Finished puzzle is 483 x 605 mm  ...Show more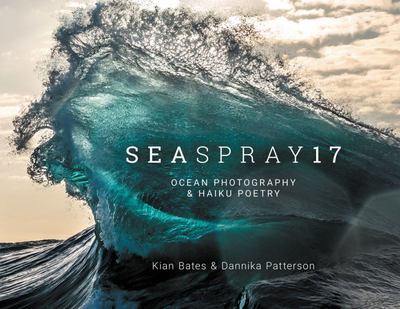 $35.00
AUD
Category: Photographic
This unique collection of ocean photography and haiku poetry celebrates the sea. Like a photograph, a haiku poem seeks to capture a singlemoment in time. In this beautifully produced book, 17 stunning ocean photographs by multi-award-winning Australian photographer, Kian Bates, have each inspired 17 pow erful haiku poems by award-winning Australian writer, Dannika Patterson. Together, this unique pairing of photography and poetry has produced the perfect gift book for ocean-lovers, displaying both style and substance. More than serving simply as a striking coffee table book, Kian and Dannika hope that SeaSpray17 will help to connect individuals and families to nature, encouraging readers from ages 4 to 104 to enjoy, respect and protect our precious oceans. ...Show more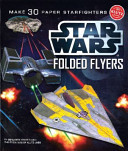 $24.99
AUD
Category: Star Wars | Series: Klutz | Reading Level: From 8 To 12
You can fold Star Wars(R) flyers that speed through the living room as well as they do through outer space. Each of the six Starfighter designs has been rigorously tested by the Klutz Aerodynamics Team, and they look as great as they fly because they're made from full-color, custom-designed papers that are authentic to the last bolt. And each paper is specially coded to make folding easy. Designs include a Jedi Starfighter, Darth Vader's Tie-fighter, and the Millennium Falcon itself. With five copies of each of the six designs (that's 30 paper flyers in all) you can have a fleet of Y-wings and X-wings at your command. Comes with: 60 page book, plus 40 sheets of custom-designed paper, tape, 6 foldable display stands ...Show more