$9.99
AUD
Category: Junior Fiction/Lower Primary | Series: Diary of a Minecraft Zombie
This series gives insight into the life of a 12-year-old Minecraft Zombie. Zack Zombie has to deal with the usual angst that comes from being a pre-teen zombie attending Minecraft Middle School. With the help of his human friend Steve, Zack learns valuable life lessons that help him deal with the challe nges of zombie life. ...Show more
Ada Lovelace Cracks the Code
by Jestine Ware (Editor); Rebel Girls; Joy Fowlkes (Managing editor); Marina Munn (Illustrator); Giulia Flamini (Designed by)
$18.99
AUD
Category: Biographies, Autobiographies & Memoirs | Series: A\Good Night Stories for Rebel Girls Chapter Book Ser.
From the world of Good Night Stories for Rebel Girls comes a story based on the exciting real-life adventures of Ada Lovelace, one of the world's first computer programmers. Growing up in nineteenth century London, England, Ada is curious about absolutely everything. She is obsessed with machines and wi th creatures that fly. She even designs her own flying laboratory! According to her mother, Ada is a bit too wild, so she encourages Ada to study math. At first Ada thinks: Bleh! Who can get excited about a subject without pictures? But she soon falls in love with it. One day she encounters a mysterious machine, and from that moment forward Ada imagines a future full of possibility--one that will eventually inspire the digital age nearly two hundred years later. Ada Lovelace Cracks the Code is the story of a pioneer in the computer sciences, and a testament to women's invaluable contributions to STEM throughout history. This historical fiction chapter book also includes additional text on Ada Lovelace's lasting legacy, as well as educational activities designed to teach simple coding and mathematical concepts. About the Rebel Girls Chapter Book SeriesMeet extraordinary real-life heroines in the Good Night Stories for Rebel Girls chapter book series! Introducing stories based on the lives and times of extraordinary women in global history, each stunningly designed chapter book features beautiful illustrations from a female artist as well as bonus activities in the backmatter to encourage kids to explore the various fields in which each of these women thrived. The perfect gift to inspire any young reader! ...Show more
$12.99
AUD
Category: Early Readers | Series: Aussie Kids Ser.
Hi! I'm Matilda! Today there's a festival at the Japanese Embassy. That's where my friend Hansuke lives. We'll have lots of fun. But Hansuke is going back to Japan soon. How will I be able to say goodbye?
$12.99
AUD
Category: Early Readers | Series: Aussie Kids Ser.
Hi! I'm Sam I have a new throw net. My cuz, Peter and I can't wait to try it out. We want to catch a BIG barra!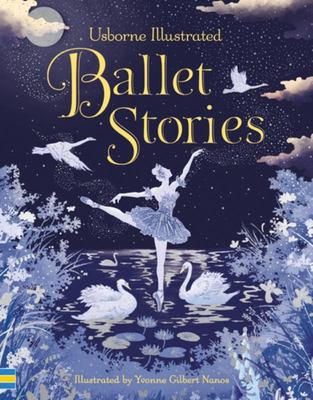 $29.99
AUD
Category: Junior Fiction/Lower Primary | Series: Illustrated Story Collections
Discover the tales which inspired famous ballets in this selection of twelve stories, retold especially for readers today. A perfect introduction to the famous ballets. Includes Swan Lake, Sleeping Beauty, Coppelia and Don Quixote. Beautifully produced, with stylish illustrations by Yvonne Gilbert Nanos . ...Show more
$14.99
AUD
Category: Middle Grade/Upper Primary
From a dog who accidently becomes the first animal on Mars, a hopeless chess player dealing with his sports-mad dad, and a girl whose dreams are getting too big for her bed, to a boy who has had 1000 names - so far. Not to mention, the strange boy who never seems to get brain freeze (until...), these sh ort stories will blow your mind. ...Show more
$14.99
AUD
Category: Junior Fiction/Lower Primary | Series: Diary of a Wimpy Kid | Reading Level: 9-12
PRE LOVED - When snow shuts down Greg Heffley?s middle school, his neighborhood transforms into a wintry battlefield. Rival groups fight over territory, build massive snow forts, and stage epic snowball fights. And in the crosshairs are Greg and his trusty best friend, Rowley Jefferson.It?s a fight for survival as Greg and Rowley navigate alliances, betrayals, and warring gangs in a neighborhood meltdown. When the snow clears, will Greg and Rowley emerge as heroes? Or will they even survive to see another day? ...Show more
$9.99
AUD
Category: Early Readers | Series: D-Bot Squad
Hunter Marks knows everything there is to know about dinosaurs. But does he know enough to pass the computer game test and make it into top-secret D-Bot Squad?
$14.99
AUD
Category: Junior Fiction/Lower Primary | Series: E-Boy
Part human. Part robot. All hero! Ethan is supposed to be doing regular teenage things - like playing sports and hanging out with friends. He is not supposed to be in hospital getting a brain tumour removed by Gemini, a high-tech android doctor. But just as the operation begins, the medical facility is hit by an unusual bolt of lightning… When Ethan wakes up he discovers that things are different. He's always been good with computers, but now his skills are next-level. Ethan almost feels like he's…part of the machine. And what about the android Gemini? If Ethan is now part robot, does that make the robot part human? Ethan will need all his new skills just to stay alive. An electrifying new adventure series from the bestselling author Anh Do. ...Show more
$24.99
AUD
Category: Early Readers
Come play Go Fish with Ella and Olivia! This boxed set includes four fab titles and a pack of Go Fish cards.
$9.99
AUD
Category: Junior Fiction/Lower Primary | Series: Diary of a Minecraft Enderman
Do you really know what life is like as a Minecraft Enderman? Sure, theyre creepy and tall and make weird sounds, but Endermen arent as scary as everyone thinks. Meet Elliot, an eleven-year-old Enderman who has to live by the Enderman Rules. There are rules about everything, from pearls to teleporting t o The End. But the thing is its hard to live by the Enderman Rules and Elliot isnt particularly good at it. When a practical joke goes wrong and a giant Spider kidnaps half his class, Elliot knows that its his fault. Will Elliot be able to stop the giant Spider in time and save his classmates from being Spider dinner? Can he ever redeem himself? Will he ever stop stealing blocks? (Probably not.) ...Show more
$15.99
AUD
Category: Junior Fiction/Lower Primary | Series: Ninja Kid
Nelson's a nerd! Unfit, uncool...totally awkward! But when he wakes up on his tenth birthday, he discovers he's a NINJA! THE LAST NINJA ON EARTH! How's he going to save the world when he can't even get his undies on the right way?! With the help of Grandma's inventions and his wild cousin Kenny, can Nel son master his new ninja skills AND save Duck Creek? ...Show more