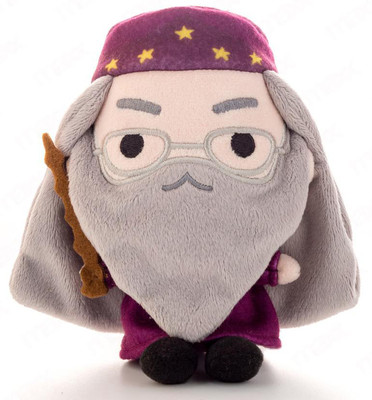 $24.95
AUD
Category: Toys
This 20cm Harry Potter quality plush character is the perfect magical memento for fans of the hit movies and books. Features: 20cm tall Dumbledore plush Soft and cuddly Portable so you can take them out on all your wizarding adventures
$12.99
AUD
Category: Books
An approved textbook at Hogwarts School of Witchcraft and Wizardry since first publication, Fantastic Beasts and Where to Find Them is an indispensable guide to the magical beasts of the wizarding world. Muggles who have seen the eponymous film or read the Harry Potter novels will be familiar with some of these beasts – the Niffler, the Thunderbird, the Hippogriff ... This new paperback edition features the recently revised 2017 text, which includes six curious new creatures that inhabit the North American continent, and a new foreword from Newt Scamander that sheds fascinating light on the events surrounding a serious breach in the International Statute of Secrecy which took place in New York in the 1920s. This new paperback edition features gorgeously shimmery snakeskin detail on the foil effect jacket and line illustrations throughout by Tomislav Tomic. Newt Scamander's masterpiece has entertained wizarding families through the generations. Witches, wizards and Muggles of all ages will delight in discovering the extraordinary habits and habitats of magical beasts from across five continents. ...Show more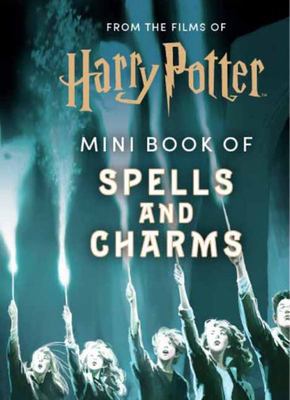 $16.99
AUD
Category: Books | Series: Mini Book Ser.
Go behind the scenes with this miniature guide to the spells and charms of the wizarding world, as seen in the beloved Harry Potter films.   From Expelliarmus to Expecto Patronum to the three Unforgivable Curses, Harry Potter: Mini Book of Spells and Charms explores the off-screen magic that brought t he on-screen incantations of the wizarding world to life. Part of a continuing line of palm-size Harry Potter art books, this newest miniature book allows fans to dig deeper into the magic of Harry Potter through concept illustrations, unit photography, and production notes on spells featured in the films.   ...Show more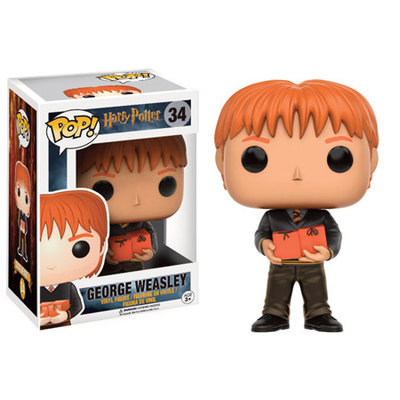 $19.99
AUD
Category: Harry Potter
Finally joining the world of Pop! Vinyl figures are some of the key characters from the beloved and magical Harry Potter series!   This Pop depicts George Weasley, up to mischief as always.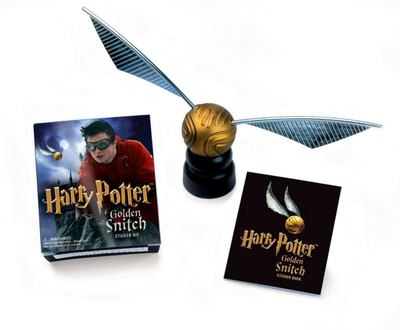 $14.99
AUD
Category: Harry Potter | Series: Miniature Editions Ser.
Celebrate Quidditch with this kit inspired by the magical game from J.K. Rowling's wonderful world of witchcraft and wizardry The Harry Potter Golden Snitch Sticker Kit includes: Golden Snitch with detachable wings Snitch display stand Sticker book featuring 8 colorful stickers of images from the wizarding world ...Show more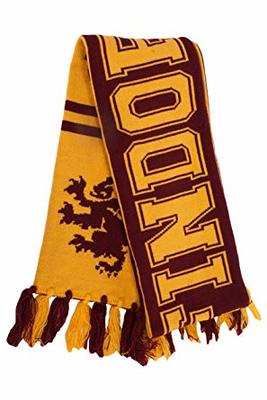 $59.99
AUD
Category: Harry Potter
Harry Potter - Gryffindor Reversible Knit Scarf Let your house colours fly with this Gryffindor Reversible Knit Scarf!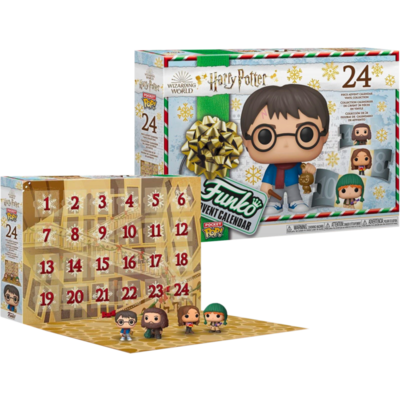 $89.99
AUD
$99.99
(10% off)
Category: Pop!
For students who can't return home for the holidays, Christmas at Hogwarts is always a splendid affair. Twelve Christmas trees adorn the Great Hall; garlands of holly and tinsel are twisted around the banisters of the stairs; everlasting candles glow from inside the helmets of suits of armour and great bunches of mistletoe are hung at intervals along the corridors. To top it off, there's a grand feast shared by all on Christmas Day. For Harry, it's the first time in his life that he has enjoyed the celebration; not only does he receive gifts from friends, but also the Dursleys are far from his mind as he enjoys the festivities. Count down this festive season with this Harry Potter Holiday 2020 Advent Calendar. There are 24 doors to open, to find 24 Pocket Pop figures inside, including a range of holiday-themed Harry Potter characters. ...Show more
$120.00
AUD
Category: Books | Series: Harry Potter
Since publication of Harry Potter and the Philosopher's Stone in 1997, the Harry Potter novels have sold 400 million copies worldwide and have been translated into 64 languages. J.K. Rowling has generated huge popular appeal for her books across the generations in an unprecedented fashion- she was the f irst children's author to be voted the BA Author of the Year, and also to win the British Book Awards Author of the Year.   ...Show more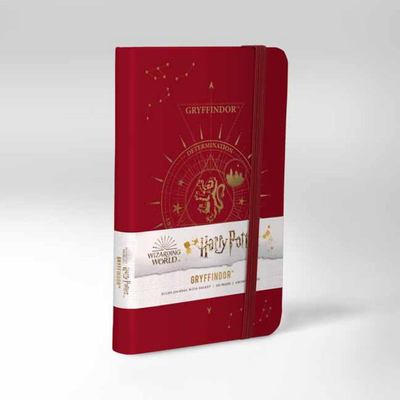 $22.99
AUD
Category: Stationery | Series: Harry Potter: Constellation Ser.
Celebrate your love of the HARRY POTTER(TM) films with this beautiful pocket journal featuring a stunning graphic of HOGWARTS'(TM) GRYFFINDOR(TM) house. This journal lies flat when open and includes 192 ruled pages, a ribbon placeholder, an elastic band, and a back pocket for storing keepsakes and memen tos. ...Show more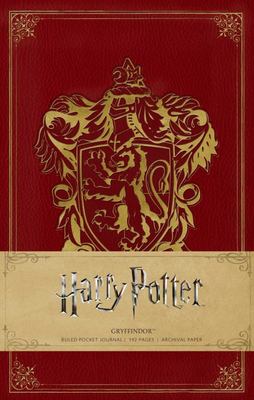 $18.99
AUD
Category: Diaries, Journals & Notebooks | Series: Insights Journals
Decorated with striking imagery from the beloved Harry Potter film series, this pocket journal is an exciting addition to Insight's best-selling line of collectible pop culture notebooks.   Founded by Godric Gryffindor, Gryffindor house is noted for the courage and determination of its members. This h ardcover pocket journal celebrates the iconic house with vibrant imagery and endpapers that display the beautiful concept art created for the films. ...Show more
$14.99
AUD
Category: Harry Potter | Series: Miniature Editions Ser.
Hedwig, the most resourceful of Snowy Owls, was a gift to Harry Potter and a constant companion. Now he can be yours This deluxe keepsake includes: 2-1/2-inch polyresin figure of Hedwig in his cage 16-page book of vivid stickers that allows fans to relive the magic of a boy and his owl.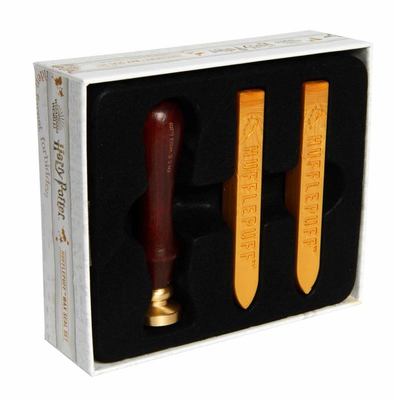 $24.99
AUD
Category: Stationery | Series: Harry Potter Ser.
Seal letters, decorate packages, and personalize your stationery with this HARRY POTTERTM: HUFFLEPUFFTM Wax Seal Set. Inspired by the beloved Harry Potter films, the set comes with a high-quality copper stamp and two wax sticks in the house colors of black and yellow--the perfect gift for Hufflepuffs an d Harry Potter fans everywhere. ...Show more