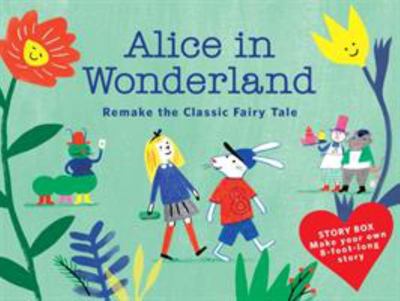 $21.99
AUD
Category: Alice in Wonderland | Series: Magma for Laurence King Ser.
In this charming puzzle, Alice in Wonderland is updated to the modern city: the White Rabbit runs a hot dog stand and the Cheshire Cat is a wily cab driver. The Queen of Hearts even drives a pink stretch limo! Anne Laval's witty illustrations will introduce a whole new audience to the classic story. The game contains 20 storytelling puzzle pieces printed on both sides. Each piece can be swapped around or flipped over to allow for all kinds of plot twists and turns, and there are three alternative endings. Together, all the pieces stretch out to over 8 feet. ...Show more
$35.00
AUD
Category: Classics | Series: Penguin Clothbound Classics Ser. | Reading Level: General Adult
Alice's Adventures in Wonderland - Alice, a girl of seven years, is feeling bored and drowsy while sitting on the riverbank with her elder sister. She then notices a talking, clothed White Rabbit with a pocket watch run past. She follows it down a rabbit hole when suddenly she falls a long way to a curi ous hall with many locked doors of all sizes....Through the Looking Glass - Alice is playing with two kittens when she ponders what the world is like on the other side of a mirror's reflection. Climbing up onto the fireplace mantel, she pokes at the wall-hung mirror behind the fireplace and discovers, to her surprise, that she is able to step through it to an alternative world.... ...Show more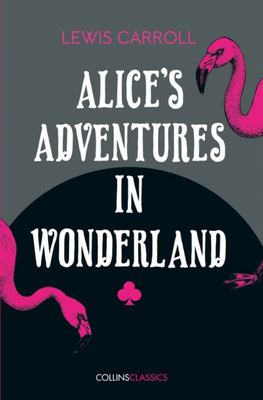 $9.99
AUD
Category: Classics, Fairy Tales & Treasuries | Series: Collins Classics
HarperCollins is proud to present its range of best-loved, essential classics. 'Alice was beginning to get very tired of sitting by her sister on the bank, and of having nothing to do: once or twice she had peeped into the book her sister was reading, but it had no pictures or conversations in it, "and what is the use of a book," thought Alice, "without pictures or conversations?"' So begins the tale of Alice, who follows a curious White Rabbit down a rabbit-hole and falls into Wonderland. A fantastical place, nothing is quite as it seems: animals talk, nonsensical characters confuse, Mad Hatters throw tea parties and the Queen plays croquet. Alice's attempts to find her way home become increasingly bizarre, infuriating and amazing in turn. A beloved classic, Alice's Adventures in Wonderland has continued to delight readers, young and old, for over a century. ...Show more
$19.99
AUD
Category: Classics, Fairy Tales & Treasuries
This beautiful hardback edition is one of five special Puffin Classics created in partnership with the world-famous V & A Museum, and has a stunning cover design adapted from their William Morris collection. You never know where you'll find yourself in Alice's Adventures in Wonderlandby Lewis Carrol l! On an ordinary summer's afternoon, Alice tumbles down a hole and an extraordinary adventure begins. In a strange world with even stranger characters, she meets a grinning cat and a rabbit with a pocket watch, joins a Mad Hatter's Tea Party, and plays croquet with the Queen! Lost in this fantasy land, Alice finds herself growing more and more curious by the minute . . . ...Show more
$39.99
AUD
Category: Classics
Lewis Carroll's beloved classic stories are reimagined in this deluxe illustrated gift edition from the award-winning design studio behind the graphics for the Harry Potter film franchise, MinaLima—designed with stunning full color artwork and several interactive features.Originally published in 1865, L ewis Carroll's exquisite Alice's Adventures in Wonderland & Through the Looking-Glass have remained revered classics for generations. The story of Alice, an inquisitive heroine who falls through a rabbit hole and into a whimsical world, has captured the hearts of readers of all ages. Perhaps the most popular female character in English literature, Alice is accompanied on her journey of trials and tribulations by the frantic White Rabbit, the demented and terrifying Queen of Hearts, the intriguing Mad Hatter, and many other eccentric characters. Lewis Carroll's beloved companion stories Alice's Adventures in Wonderland and Through the Looking Glass are reinvented on one volume by the talented design firm MinaLima, whose fey drawings of some of Western literature's most famous characters will delight and enthrall, In addition, they have created interactive features exclusive to this edition, including: Alice with extendable legs and arms The rabbit's house which opens to reveal a giant Alice The Cheshire cat with a pull tab that removes the cat and leaves the cat's grin A flamingo croquet club that swings to hit the hedgehog A removable map of the Looking Glass world This keepsake illustrated edition—the sixth book in Harper Design's series of illustrated children's classics—will be treasured by for years to come. ...Show more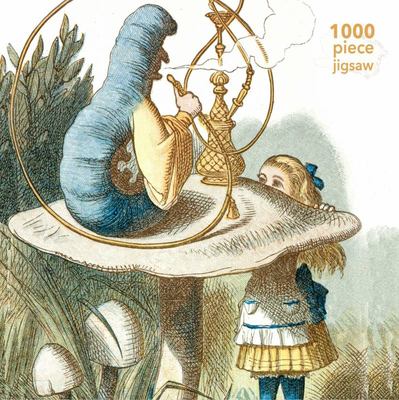 $39.99
AUD
Category: Jigsaws | Series: 1000-Piece Jigsaws Ser.
Part of an exciting series of sturdy, square-box 1000-piece jigsaw puzzles from Flame Tree, featuring powerful and popular works of art. This new jigsaw will satisfy your need for a challenge, featuring Tenniel: Alice in Wonderland. This 1000 piece jigsaw is intended for adults and children over 13 year s. Not suitable for children under 3 years due to small parts. ...Show more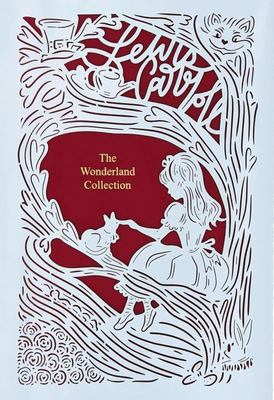 $49.99
AUD
Category: Classics
A fine exclusive edition of one of literature's most beloved stories. Featuring a laser-cut jacket on a textured book with foil stamping, all titles in this series will be first editions. No more than 10,000 copies will be printed, and each will be individually numbered from 1 to 10,000. Lewis Carroll 's Alice in Wonderland books have delighted readers across the globe for more than a hundred years. The WonderlandCollection presents the two most famous Alice books- Alice in Wonderland and Alice Through the Looking Glass- as well as A Tangled Tale. The Wonderland Collection (Seasons Edition--Summer) is one of four titles available in June 2020. The summer season also will include Jane Eyre, Persuasion, and the Adventures of Huckleberry Finn. ...Show more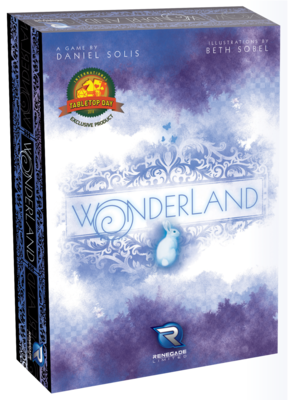 $14.99
AUD
$19.95
(24% off)
Category: Adult Games
With many monsters and other frightful things at her command, The Red Queen looms large over Wonderland. Alice and her friends must do their best to ward off the Red Queen's influence and restore peace. Choose to play as either Alice or the Red Queen. Place your cards carefully to control areas of Wond erland while taking advantage of your magic items. Once all the cards have been placed, the magic items will modify the values of adjacent cards. Score the final board based on the arrangement of the cards. The player with the most points wins! This small, fun card game is a perfect travel game. It even comes with its own bag. Wonderland, from designer Daniel Solis, will be exclusive to friendly local game stores for this years event! Wonderland will only be available for International Tabletop Day! Don't let this white rabbit get away! Players: 2 / Ages: 14+ / Play Time: 20 min ...Show more
Items per page:
1 - 8 of 8