$16.99
AUD
Category: Middle Grade/Upper Primary
'It's one of them days when everything is off. A hot sweaty night in Rusty Bus means we kids is all grouchy-tired. Me and my best friend, Jaguar, is trying to cool down by taking turns at dipping in the sea pool. Him standing on the sea wall made from car frames and rocks on lookout for crocs, me swimmi ng, then we'll swap places. We's always doing things as a team, him and me. We's gonna be the best fisher people and the best salvagers on the whole of the inland sea one day.' Neoma and Jag and their small community are 'living gentle lives' on high ground surrounded by the risen sea that has caused widespread devastation. When strangers from the Valley of the Sun arrive unannounced, the friends find themselves drawn into a web of secrecy and lies that endangers the way of life of their entire community. Soon daring, loyal Neoma must set off on a solo mission across the risen sea, determined to rescue her best friend and find the truth that will save her village. Across the Risen Sea is another thrilling adventure for young readers from the bestselling author of How to Bee and The Dog Runner. ...Show more
$16.99
AUD
Category: Junior Fiction/Lower Primary | Series: Alice-Miranda
Alice-Miranda and her friends are heading into the Australian outback for a desert adventure. What mysteries will they stumble upon?
$24.99
AUD
Category: Picture Books
When Frankie McGee insists on borrowing yet another book about tractors, his mum crumbles. She begs him to read a book about something else - cars, planes, cranes, trains - anything! Frankie launches into all of the various, glorious factors that make up the love that he has for all tractors - but will he be able to bring his mum around?   With irresistible rhyming text by award-winning author Davina Bell and unforgettable illustrations by Jenny Lovlie, this story is sure to charm and amuse the whole family. ...Show more
$16.99
AUD
Category: Middle Grade/Upper Primary
One girl. One dream. A few hurdles. Ten-year-old Vivian is determined to win a medal at the Olympic Games one day. Problem is, she hasn't found a sport she's any good at yet. But everyone says if you work hard enough you can achieve anything, right? So when Vivian discovers she has a talent for cross co untry running, finally, her Olympic dream might actually come true. But then a family illness is uncovered and all of Vivian's plans begin to unravel. Can she keep her dream alive? Or will she be stopped in her tracks? A funny, heartfelt novel about resilience, acceptance and dreaming big. ...Show more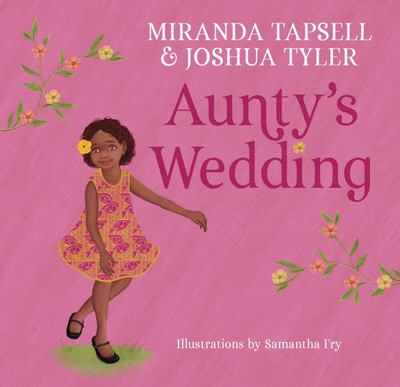 Aunty's Wedding
by Miranda Tapsell; Joshua Tyler
$24.99
AUD
Category: First Nations Voices
A Tiwi-Island girl prepares for Aunty's wedding with help from her maningawu in this vibrant picture book by the popular actor and writers of Top End Wedding and the highly acclaimed illustrator of Alfred's War.   Everyone on the island is getting ready for Aunty's wedding.Maningawu puts on her best hat and I can wear a wurrijinga in my hair. Lucky!We all dress up, but I still don't understand. Why do people have a wedding?A warm family story that celebrates love and culture from actor, activist, writer and Australian sweetheart, Miranda Tapsell, and Joshua Tyler, co-writer of Top End Wedding, lushly illustrated by Samantha Fry. ...Show more
$29.99
AUD
Category: Animals
In this stunning companion to Australian Birds and​ Australian Sea Life, Matt Chun explores Australia's beloved mammals, from the remarkable platypus to the endangered bilby. ​ Matt Chun's rendering of these beloved animals - some cuddly, some curious and all extraordinary - will evoke awe in all nature enthusiasts. ...Show more

$24.99
AUD
Category: Science & Environment
Age range 5+Did you know that, in 2009, a massive dust storm in Australia blew red dust and sand all the way to New Zealand, where it turned the glaciers pink? That, in 1899, Cyclone Mahina plucked dolphins out of the ocean in Far North Queensland and deposited them on cliff tops? That it snowed at Ulur u in 1997? In Australia's Wild Weird Wonderful Weather, readers are introduced to the wide range of weather in Australia, with bite-size pieces of information presented alongside graphic illustrations to entice young readers. Older readers will enjoy the detailed explanations about everything weather, from what causes certain phenomena to reading weather maps, exploring the climate of the past and preparing for the climate of the future. With sections about Australia's extreme weather and the effects of climate change, Australia's Wild Weird Wonderful Weather gently introduces young readers to the challenges of a warming planet and encourages them to be mindful of impact their actions have on the environment. A resource section and glossary of weather words at the back of the book enable a parent, teacher or older reader to satisfy the deeper interest in weather that the book is sure to stimulate. ...Show more
$24.99
AUD
Category: Picture Books | Reading Level: New Illustrator
Baby Business tells the story of the baby smoking ceremony that welcomes baby to country. The smoke is a blessing -- it will protect the baby and remind them that they belong. This beautiful ritual is recounted in a way young children will completely relate to. Jasmine Seymour is a Darug woman and a des cendant of Maria Lock, daughter of Yarramundi, the Boorooberongal Elder who had met Governor Phillip on the banks of the Hawkesbury in 1791. It is Jasmine's wish that through her books, everyone will know that the Darug mob are still here, still strong. Jasmine is a primary school teacher in the Hawkesbury area of NSW. ...Show more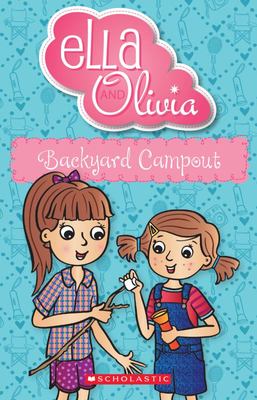 $7.99
AUD
Category: Early Readers | Series: Ella and Olivia
Ella and Olivia are feeling a bit bored. Then Dad gives them a great iidea. The girls can have an amazing camping adventure in their own backyard!
$19.99
AUD
Category: Picture Books
Spend a day with Australia's most vibrant and unique feathered friends. Full of splashing shorebirds, clattering cockatoos, parading penguins and greedy galahs, Busy Beaks is the perfect introduction to birds of all shapes and sizes.
$17.99
AUD
Category: Activity Books & Kits | Series: Dog Man
A brand-new graphic novel series by Dav Pilkey, the internationally bestselling author and illustrator of the DOG MAN and CAPTAIN UNDERPANTS series. Welcome to the Cat Kid Comic Club, where Li'l Petey (LP), Flippy, and Molly introduce twenty-one rambunctious, funny, and talented baby frogs to the art of comic making. As the story unwinds with mishaps and hilarity, readers get to see the progress, mistakes, and improvements that come with practice and persistence. Squid Kid and Katydid, Baby Frog Squad, Gorilla Cheese Sandwich, and Birds Flowers Tree: A Haiku Photo Comic are just some of the mini-comics that are included as stories-within-the-story, each done in a different style, utilizing humour and drama, prose and poetry, illustrated in different media including acrylics, pastels, coloured pencils, felt-tip markers, clay, hand-made cardboard sculptures, photographs, pipe cleaners, construction paper collages, and cookies. Readers of all ages will be inspired to dream up their own stories and unleash their own creativity as they dive into this pioneering graphic novel adventure from Dav Pilkey and his heartfelt, humorous, and amazing cast of characters in the Cat Kid Comic Club. ...Show more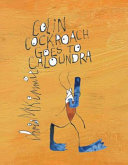 $24.95
AUD
Category: Picture Books
Age range: 4+ Past the mountains where the dinosaurs used to roam. Past the big pineapple. Surfin' at the beach. Dancin' at the disco. Making new friends. Missing old ones. Colin's accidental holiday has to come to an end. He needs to go home and find his family.