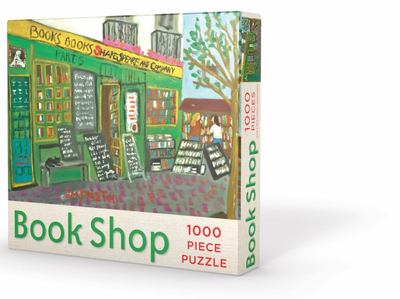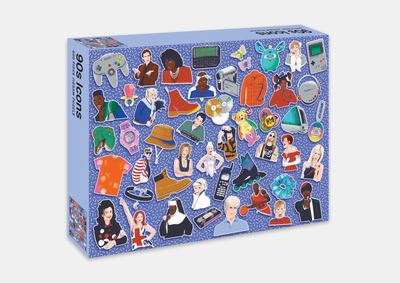 $29.99
AUD
Category: Jigsaws
Put down your phone screen and crack open this intricately illustrated jigsaw puzzle, which celebrates pop culture of the 90's - the raddest decade ever. In the 90's Icons jigsaw puzzle, the 500 pieces tesselate to reveal an intricately designed collage of pop-cultural classics. Any millennial will say that the 90's were the best decade (even though many were still in diapers at the time). Regardless, and putting the whole 90's-kid debate aside for a moment, they're very much right. Much of 90's culture dictates ours today. Without Friends or Seinfeld, would our world still turn? If Nirvana hadn't made it big, would grunge have ever reached the masses? Can anyone even pass a driving test without training in Mario Kart We doubt it, and this jigsaw puzzle just about proves it.   As you assemble this puzzle, get ready for a Nokia, Nintendo 64, Tamagotchi, Discman, Rollerblades, Bucket hats, CD-ROM, Beanie Babies, Chokers and more Then there's personalities like Oprah, The Fresh Prince, Princess Diana, Madonna, The Spice Girls, and Britney Spears, as well as the classic film and TV of the 90s, Dawson's Creek, Jurassic Park, Pretty Woman, Home Alone, Mrs Doubtfire, Pulp Fiction, and more Blast your favorite Madonna album while you're doing the jigsaw for the full immersive experience. ...Show more
$19.99
AUD
Category: Jigsaws | Series: Usborne Book and Jigsaw
This delightful pack contains a 100-piece jigsaw of a lively zoo scene for children to assemble, as well as a 24-page picture puzzle book teeming with animals and objects that can be found at a zoo or wildlife park. There is also a black and white version of the jigsaw picture for children to fill in wi th their own pens. ...Show more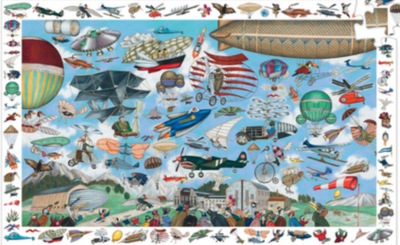 $29.95
AUD
Category: Jigsaws
A beautiful observation puzzle for ages 6 and up   It's wheels up for an adventure with this Djeco Aero Club 200pc Jigsaw Puzzle.  This fun, action-packed 200-piece observation puzzle features high flying illustrations set in an aeroplane club scene. Discover a myraid of curious flying machines and yo u piece together your puzzle and once the puzzle is complete have fun finding all of the items featured on the border.  ...Show more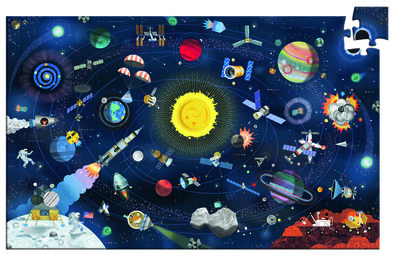 $29.95
AUD
Category: Jigsaws
Cool puzzle to do with others or on your own! Conquer space while having fun. A 200-piece puzzle, poster and booklet to discover the mysteries of space and the discoveries of man.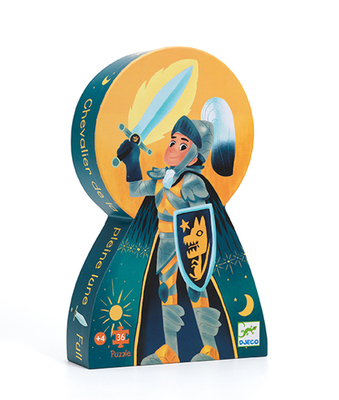 $24.99
AUD
Category: Jigsaws
A Nobel 36 piece puzzle that comes packaged in an eye-catching silhouette knight shaped box. The puzzle features a gallant knight and white wolf illustration children will adore piecing together. Great for building problem-solving skills and fine motor skills. Suitable for ages: 4+ years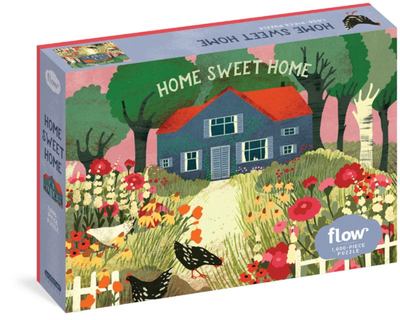 $34.99
AUD
Category: Jigsaws | Series: Flow Ser.
A charmingly illustrated 1000-piece jigsaw puzzle that celebrates home. From Flow, the international brand that celebrates creativity, mindfulness, and the pleasures of paper.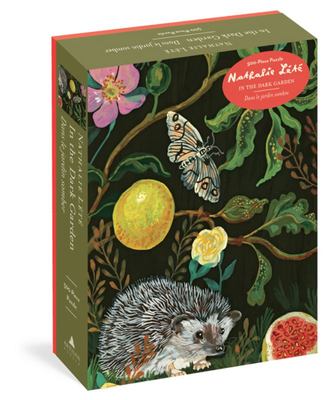 $34.99
AUD
Category: Jigsaws
Welcome to Nathalie Lété's Enchanted World Walking into the garden at night is like entering a dream. Moths flit about, night blossoms bloom, and look! - the little hedgehog freezes, waiting for you to pass. Piece by piece, retrace the magic of Nathalie Lété's imagination and revel in her breathtaking colours and imagery. Featuring: 500 full-colour interlocking pieces. Art print with puzzle image. Finished puzzle is 605 x 483 mm. ...Show more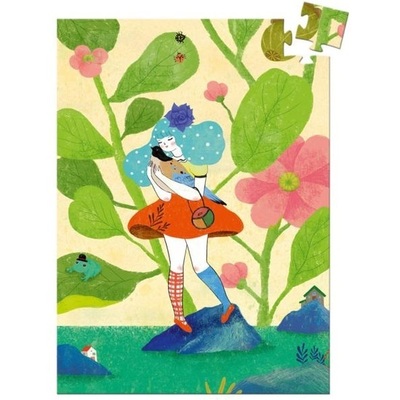 $9.99
AUD
Category: Jigsaws
Fun and learning - nothing brings them both together like a puzzle! Children learn pattern recognition, practice fine motor skills and have a great time doing them both. Age: 5 years and up Item no: 07676 Approx finished puzzle dimensions: 16 x 22 cms Approx package dimensions: 11 x 15 x 3 cms Nu mber of pieces: 60 Fun and learning - nothing brings them both together like a puzzle! ...Show more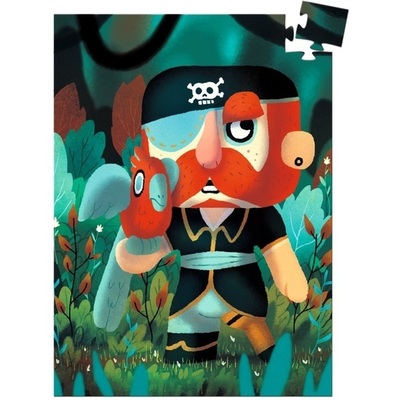 $9.99
AUD
Category: Jigsaws
Fun and learning - nothing brings them both together like a puzzle! Children learn pattern recognition, practice fine motor skills and have a great time doing them both. Age: 5 years and up Item no: 07676 Approx finished puzzle dimensions: 16 x 22 cms Approx package dimensions: 11 x 15 x 3 cms Nu mber of pieces: 60 Fun and learning - nothing brings them both together like a puzzle! ...Show more
$19.99
AUD
Category: Jigsaws | Series: Usborne Book and Jigsaw
This pack contains a 300-piece jigsaw of the Periodic Table for children to assemble, while learning the positions and groupings of all 118 elements. It also includes a 16-page book explaining the Periodic Table in a fun and accessible way, and is packed full of fascinating facts about and uses of the e lements that make up the world around us ...Show more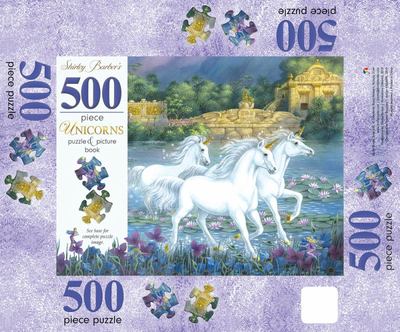 $24.99
AUD
Category: Jigsaws
This beautiful puzzle is based on the illustration of The Magic Unicorns, written and illustrated by author and illustrator Shirley Barber. The exquisitely detailed illustration in the puzzle makes this a delight for children and adults alike or as a shared activity between parent and child or teacher a nd child. The puzzle has 500 pieces and is 24in x 18in (61cm x 46cm) in size when completed. ...Show more