$24.99
AUD
Category: Young Adult
Piper's mum wants her to be 'normal', to pass as hearing and get a good job. But when peak oil hits and Melbourne lurches towards environmental catastrophe, Piper has more important things to worry about, such as how to get food. When she meets Marley, a CODA (child of Deaf adult), a door opens into a new world - where Deafness is something to celebrate rather than hide, and where resilience is created through growing your own food rather than it being delivered on a truck. As she dives into learning Auslan, sign language that is exquisitely beautiful and expressive, Piper finds herself falling hard for Marley. But Marley, who has grown up in the Deaf community yet is not Deaf, is struggling to find his place in the hearing world. How can they be together? Future Girl is the art journal of sixteen-year-old Piper, a visual extravaganza of text, paint, collage and drawings, woven into a deeply engaging coming-of-age story set in near-future Melbourne. ...Show more
$24.99
AUD
Category: Picture Books
One day, a parrot appears on the doorstep. His name isJimmy. Dad thinks Jimmy is amazing. He's loud, he's funny and he's full of surprises! But Jack doesn't like surprises. Not at all...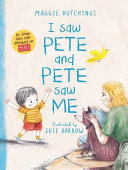 $24.99
AUD
Category: Picture Books
When you are small you can see things that grown-ups are too busy to notice . . . Everyone walks right past Pete - except for one little boy. He notices Pete's drawings, and big smile, and soon he has a new friend. When Pete gets sick, the boy wants to help. But how do you help someone get better when they don't have a home?     A heartfelt, moving story about the importance of really seeing the world around us and the power in tiny acts of kindness. ...Show more
$24.99
AUD
Category: Picture Books
I'll teach you to eat bananas And an ice cream in a cone, Its good you've got me, I had To learn this one on my own. This is a story of wonderment, a direct address from an older sister to a new sibling in which the narrator marvels at how she will always be older than her baby brother, no matter how ol d he grows. A meditation on growing up, I'll Always Be Older Than You surveys the phases of growth from babyhood to adulthood from a uniquely child's point-of-view. ...Show more

Jelly-Boy
by Nicole Godwin Nicole; Christopher Nielsen Christopher
$24.99
AUD
Category: Picture Books
An unconventional, every-kid picture book that has the potential to inspire the next generation of readers to protect our oceans.What happens when a jellyfish falls in love with a plastic bag she mistakes for a jelly-boy? Jelly-Boy is different. He is big and strong. And not as wobbly as the other Jelly -boys. By the time Jelly-Girl discovers the dangerous truth about her new friend, it may already be too late.This is an inventive approach to tackling a conservation issue that is plaguing our world: too much plastic in the ocean. Told in a kid-friendly and humorous way, this is a story with the potential to encourage dialogue around an important issue.About the AuthorNicole shines a light on environmental and animal rights issues through captivating picture books that engage readers and help to create a generation of thoughtful, committed and compassionate individuals. With topics ranging from a jellyfish falling in love with a plastic bag (Jelly-Boy) to ocean conservation (Billie) and elephants being used to entertain tourists (Ella), Nicole's books are striking a cord with children, families and teachers.About the IllustratorChristopher Nielsen is inspired by his love of vintage design. His work has been acknowledged by The AGDA Awards, 3x3, Communication Arts, American Illustration, Society Of Illustrators NY, Luerzers Archive, Hotshop Awards and The Creative Annual. He has received Gold, Silver and Bronze medals in the Illustrators Australia Awards. Industry Reviews The pictures, like the text, are not as simple as they might at first seem: textures and detail will keep young eyes engaged even if the narrative ideas go over their heads. Jelly-Boy will make an excellent teaching resource, useful for starting discussions with early primary school-aged children about recycling and caring for the environment. * Books & Publishing * ...Show more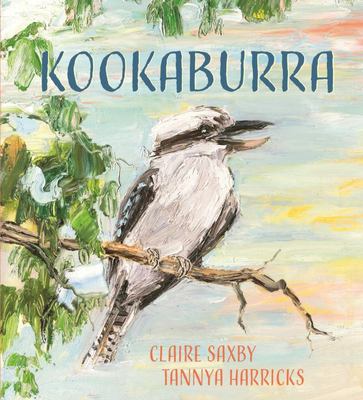 $26.99
AUD
Category: Picture Books | Series: Nature Storybooks
An exciting new addition to the narrative nonfiction series Nature Storybooks, about kookaburras. In the crinkled shadows night-dwellers yawn, day-creatures stretch and Kookaburra laughs. Kook-kook-kook. Kak-kak-kak. The team behind Dingo is back again with a new addition to the Nature Storybooks series . The kookaburra, perhaps Australia's best-loved bird, is shown in all her glory in a stunning and vivid landscape. Follow along as Kookaburra finds food for her young and goes searching for a nest with her mate.Full of fun and interesting facts about kookaburras - perfect for nature lovers and budding wildlife scientists.   ...Show more
$19.99
AUD
Category: Young Adult
Fourteen-year-old Dylan has always been troubled by her black skin, the legacy of her absent father. She lives with her French mother, and together they dream of one day sailing across the water to France. But when her mother dies in a freak accident, Dylan finds herself on a very different journey- a r oad trip in the care of her mother's grieving boyfriend, Pat. As they travel through outback towns further and further from the water that Dylan craves to take her to France to her mother's spirit, she and Pat form an unlikely bond. ...Show more
$24.99
AUD
Category: Picture Books
My Dad has a shadow that's blue as can be, and there's nothing but blue in my whole family tree. But mine is quite different, it's not what you think. For mine is not blue... My shadow is PINK! An uplifiting book about daring to be different and having thecourage to be true to yourself. My Shadow is Pink is a beautifully written rhyming story that touches on the subjects of gender identity, self acceptance, equality and diversity. Inspired by the author's own little boy, 'Shadow's' main character likes princesses, fairies and things 'not for boys'...he soon learns (through the support of his dad) that everyone has a shadow that they sometimes feel they need to hide. This is an important book for a new generation of children (and adults alike) which exemplifies the concepts of unconditional love, respect and positive parenting. ...Show more
$19.99
AUD
Category: Picture Books | Series: Ruby Red Shoes
Let Ruby welcome you into her world as she tells you all the wonderful things about her grandmother.What's wonderful about my grandmother is she wears x-ray spectacles.She can see deep inside me and knows just what I'm feeling.Ruby Red Shoes is an aware hare who lives in a colourful caravan with her gra ndmother, Babushka Galina Galushka.Ruby loves her grandmother very much and thinks she is wonderful for all sorts of very special reasons.What's wonderful about your grandmother? ...Show more
$24.99
AUD
Category: Picture Books
A cautionary tale about a little girl who drives her parents up the wall when she starts answering 'No! Never!' to all their requests - and what happens when the tables are turned on her.There was a child,The sweetest ever,Until she learned these words:'NO! NEVER!'Georgie is a sweet little girl who alwa ys makes her parents happy... until she discovers one powerful phrase: No! Never!It suddenly becomes her answer to every request, from tidying up her toys to going to bed. Her parents are at their wits end, but what happens when they decide to try saying No! Never! themselves?A lovely, lively look at the Terrible Twos (or Threes, or Fours, or Fives...) from mother-daughter team Libby Hathorn and Lisa Hathorn-Jarman, with debut illustrator Mel Pearce. Perfect for any parent dealing with tantrums, defiant behaviour or communication issues.  ...Show more
Not Cute
by Philip Bunting
$17.99
AUD
Category: Picture Books
Quokka did not like being cute. Not one bit. The romping, stomping, chomping tale of one stubbornly adorable marsupial.  
$19.99
AUD
Category: Young Adult
At sixteen, neurodivergent Peta Lyre is the success story of social training. That is, until she finds herself on a school ski trip - and falling in love with the new girl. Peta will need to decide which rules to keep, and which rules to break... I'm Peta Lyre,' I mumble. Look people in the eye if you can, at least when you greet them. I try, but it's hard when she is smiling so big, and leaning in.Peta Lyre is far from typical. The world she lives in isn't designed for the way her mind works, but when she follows her therapist's rules for 'normal' behaviour, she can almost fit in without attracting attention.When a new girl, Sam, starts at school, Peta's carefully structured routines start to crack. But on the school ski trip, with romance blooming and a newfound confidence, she starts to wonder if maybe she can have a normal life after all.When things fall apart, Peta must decide whether all the old rules still matter. Does she want a life less ordinary, or should she keep her rating normal?A moving and joyful own voices debut.'Honest, perceptive and gutsy; I loved tuning into Peta's world.' - Emily Gale ...Show more