$16.99
AUD
Category: Middle Grade/Upper Primary
'It's one of them days when everything is off. A hot sweaty night in Rusty Bus means we kids is all grouchy-tired. Me and my best friend, Jaguar, is trying to cool down by taking turns at dipping in the sea pool. Him standing on the sea wall made from car frames and rocks on lookout for crocs, me swimmi ng, then we'll swap places. We's always doing things as a team, him and me. We's gonna be the best fisher people and the best salvagers on the whole of the inland sea one day.' Neoma and Jag and their small community are 'living gentle lives' on high ground surrounded by the risen sea that has caused widespread devastation. When strangers from the Valley of the Sun arrive unannounced, the friends find themselves drawn into a web of secrecy and lies that endangers the way of life of their entire community. Soon daring, loyal Neoma must set off on a solo mission across the risen sea, determined to rescue her best friend and find the truth that will save her village. Across the Risen Sea is another thrilling adventure for young readers from the bestselling author of How to Bee and The Dog Runner. ...Show more

$24.99
AUD
Category: Science & Environment
Age range 5+Did you know that, in 2009, a massive dust storm in Australia blew red dust and sand all the way to New Zealand, where it turned the glaciers pink? That, in 1899, Cyclone Mahina plucked dolphins out of the ocean in Far North Queensland and deposited them on cliff tops? That it snowed at Ulur u in 1997? In Australia's Wild Weird Wonderful Weather, readers are introduced to the wide range of weather in Australia, with bite-size pieces of information presented alongside graphic illustrations to entice young readers. Older readers will enjoy the detailed explanations about everything weather, from what causes certain phenomena to reading weather maps, exploring the climate of the past and preparing for the climate of the future. With sections about Australia's extreme weather and the effects of climate change, Australia's Wild Weird Wonderful Weather gently introduces young readers to the challenges of a warming planet and encourages them to be mindful of impact their actions have on the environment. A resource section and glossary of weather words at the back of the book enable a parent, teacher or older reader to satisfy the deeper interest in weather that the book is sure to stimulate. ...Show more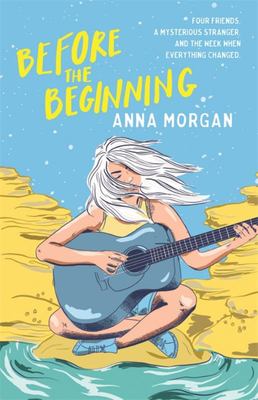 $19.99
AUD
Category: Young Adult
Schoolies week: that strange in-between time when teenagers move from school into the adult world. It's a week when anything is possible, and everything can change. Grace is questioning everything she thought about herself, and has opted not to join her clique of judgemental friends for schoolies, inste ad tagging along with her brother Casper and his friends. Casper, an artist, is trying to create the perfect artwork for his uni application folio. Overachieving, anxiety-ridden Noah is reeling from a catastrophe that might have ruined his ATAR result. And Elsie is just trying to figure out how to hold their friendship group together.On the first night of the trip, they meet Sierra, a mysterious girl with silver-grey hair and a magnetic personality. All of them are drawn to her for different reasons, and she persuades them to abandon the cliched schoolies experience in favour of camping with her on a remote, uninhabited island. On that island, each of them will find answers to their questions. But what does Sierra want from them? An empathetic and suspenseful coming-of-age story from the author of All That Impossible Space. ...Show more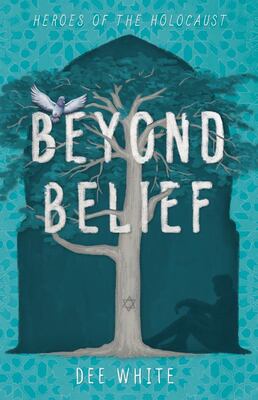 $17.99
AUD
Category: Middle Grade/Upper Primary
Inspired by the true story of Muslims who saved the lives of Jewish children in the Second World War. In 1942, in the Grand Mosque in Paris, 11-year-old Ruben is hiding from the Nazis. Already thousands of Jewish children have disappeared, and Rubens parents are desperately trying to find his sister. Ru ben must learn how to pass himself off as a Muslim, while he waits for the infamous Fox to help him get to Spain to be reunited with his family. One hint of Ruben's true identity and he'll be killed. So will the people trying to save him. But when the mosque is raided and the Fox doesn't come, Ruben is forced to flee. Finding himself in the south of France, he discovers that he must adjust to a new reality, and to the startling revelation of the Fox's true identity. ...Show more
$19.99
AUD
Category: Picture Books
Spend a day with Australia's most vibrant and unique feathered friends. Full of splashing shorebirds, clattering cockatoos, parading penguins and greedy galahs, Busy Beaks is the perfect introduction to birds of all shapes and sizes.
$16.99
AUD
Category: Middle Grade/Upper Primary
Ashleigh and Aiden are thirteen-year-old twins who promise to always look out for each other. Aiden is more dedicated to the task than Ashleigh, but when it comes to matters of life and death, they both exhibit a fierce protectiveness that will change the course of their lives. 'We've been worried about Aiden too, Ash,' said Mum. 'He's always been such a … predictable child. You're not the only one to have noticed the changes.'Ash and Aiden Delatour are identical twins, living a privileged lifestyle with loving parents. In a world that has fallen apart at the seams, they want for nothing. All they have to do is be there for each other, no matter what.But after Aiden suffers a terrible injury, he isn't the same brother Ash always relied on. Something has changed, and it will lead to a discovery that will turn their whole world upside down.A brilliant and timely middle-grade novel from the bestselling author of My Life As An Alphabet and A Song Only I Can Hear. ...Show more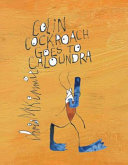 $24.95
AUD
Category: Picture Books
Age range: 4+ Past the mountains where the dinosaurs used to roam. Past the big pineapple. Surfin' at the beach. Dancin' at the disco. Making new friends. Missing old ones. Colin's accidental holiday has to come to an end. He needs to go home and find his family.
$24.99
AUD
Category: First Nations Voices
Run to the creek, perch on a rock, slip into clear crystal water. An visual and lyrical depiction of coming home to country from acclaimed author and illustrator Bronwyn Bancroft.  
$26.99
AUD
Category: Picture Books | Series: Nature Storybooks
This Nature Storybook follow-up to the award-winning Desert Lake is a stunningly illustrated and extraordinary story of the yearly weather cycle and attendant changing wildlife of Kakadu National Park, from the Dry to the Wet to the Dry again. In the tropical wetlands and escarpments of Kakadu National Park, the seasons move from dry to wet to dry again. Those seasons have shaped the astonishing variety of plants, animals, birds, insects ... migratory birds by the thousands, grasshoppers and owls, lizards and turtles, fruit bats and spear grass. And, gliding past them all in the rivers and waterholes, the long, sinuous shapes of crocodiles ...   ...Show more
$24.99
AUD
Category: Young Adult
Piper's mum wants her to be 'normal', to pass as hearing and get a good job. But when peak oil hits and Melbourne lurches towards environmental catastrophe, Piper has more important things to worry about, such as how to get food. When she meets Marley, a CODA (child of Deaf adult), a door opens into a new world - where Deafness is something to celebrate rather than hide, and where resilience is created through growing your own food rather than it being delivered on a truck. As she dives into learning Auslan, sign language that is exquisitely beautiful and expressive, Piper finds herself falling hard for Marley. But Marley, who has grown up in the Deaf community yet is not Deaf, is struggling to find his place in the hearing world. How can they be together? Future Girl is the art journal of sixteen-year-old Piper, a visual extravaganza of text, paint, collage and drawings, woven into a deeply engaging coming-of-age story set in near-future Melbourne. ...Show more
$24.99
AUD
Category: Picture Books
One day, a parrot appears on the doorstep. His name isJimmy. Dad thinks Jimmy is amazing. He's loud, he's funny and he's full of surprises! But Jack doesn't like surprises. Not at all...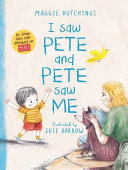 $24.99
AUD
Category: Picture Books
When you are small you can see things that grown-ups are too busy to notice . . . Everyone walks right past Pete - except for one little boy. He notices Pete's drawings, and big smile, and soon he has a new friend. When Pete gets sick, the boy wants to help. But how do you help someone get better when they don't have a home?     A heartfelt, moving story about the importance of really seeing the world around us and the power in tiny acts of kindness. ...Show more